Republican cycle track «Saryarka»
The Republican cycle track «Saryarka» is one of the unique architectural objects of Kazakhstan, made in the form of a helmet of a cyclist, recognized as one of the best sports complexes in the world.

The «Saryarka» cycle track was built in 2011. It is located on the left bank of the Ishim River in the capital of Kazakhstan — the city of Nur-Sultan. The sports complex consists of two functional objects: a cycle track and an ice arena. The capacity of the arena is 9,195 seats.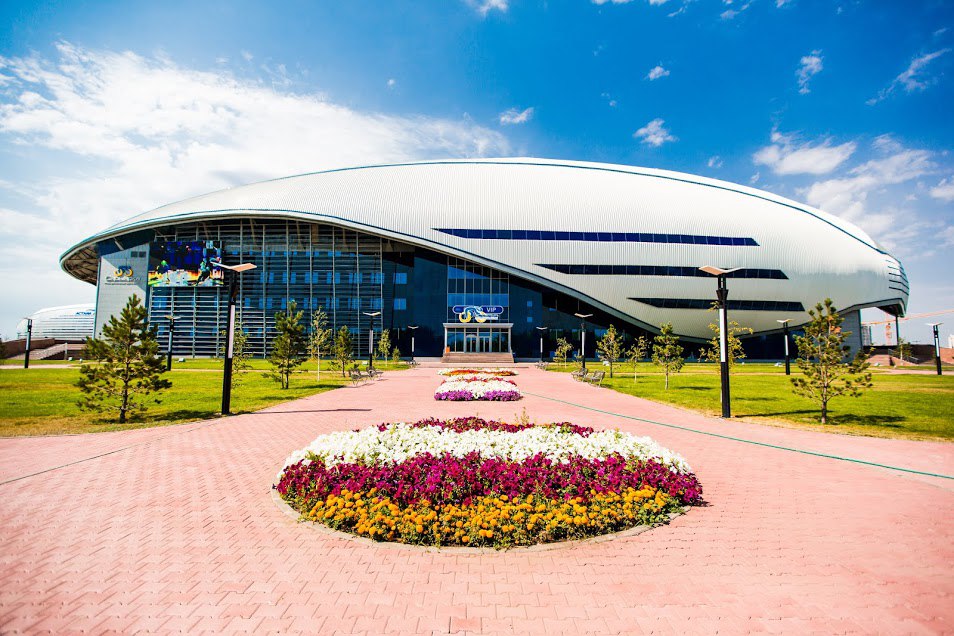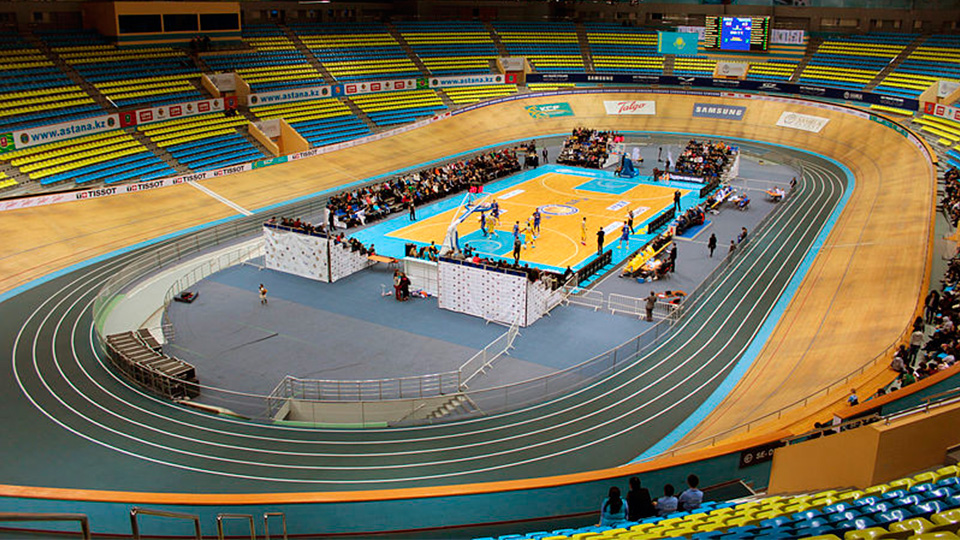 Republic of Kazakhstan, 010017, Astana, Yesil dstr., Kabanbay Batyr str. 45 A

Reception: +7 (7172) 70 71 73

Bus routes: 10, 12, 27,40,41,43,51,100,101.
---
Martial arts palace «Zhekpe-zhek»
«Zhekpe-zhek» martial arts palace was opened in Nur Sultan in July 2019. The opening of the facility was timed to coincide with City Day, and the Martial Arts Festival was the first event in this arena. This sports complex has become another new attraction in the capital of the Republic of Kazakhstan. Martial Arts Palace is designed in a futuristic style. The building of the martial arts palace has a triangular shape, which symbolizes a soaring golden eagle. Literally, the name of the martial arts palace «Zhekpe-zhek» from Kazakh is translated as «martial arts».

The martial Arts Palace has a capacity of 5 000 spectators. Also in the hall, there are VIP seats, skyboxes, judicial stands, booths for sports commentators and a modern press center for journalists with 54 seats.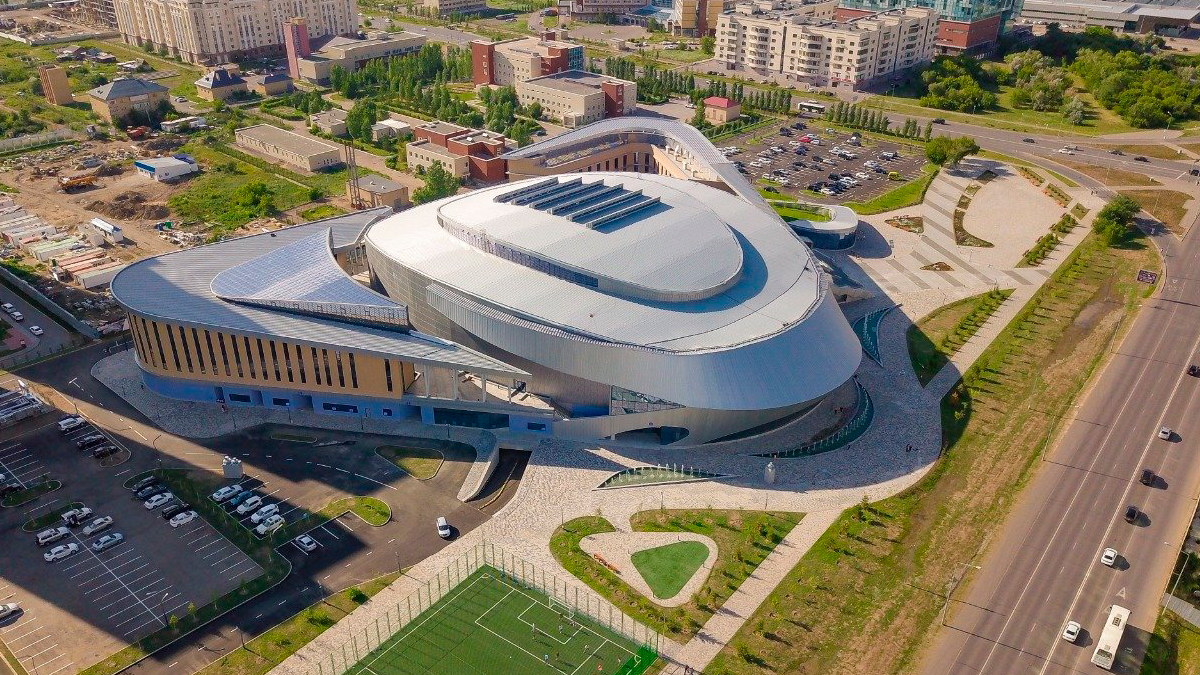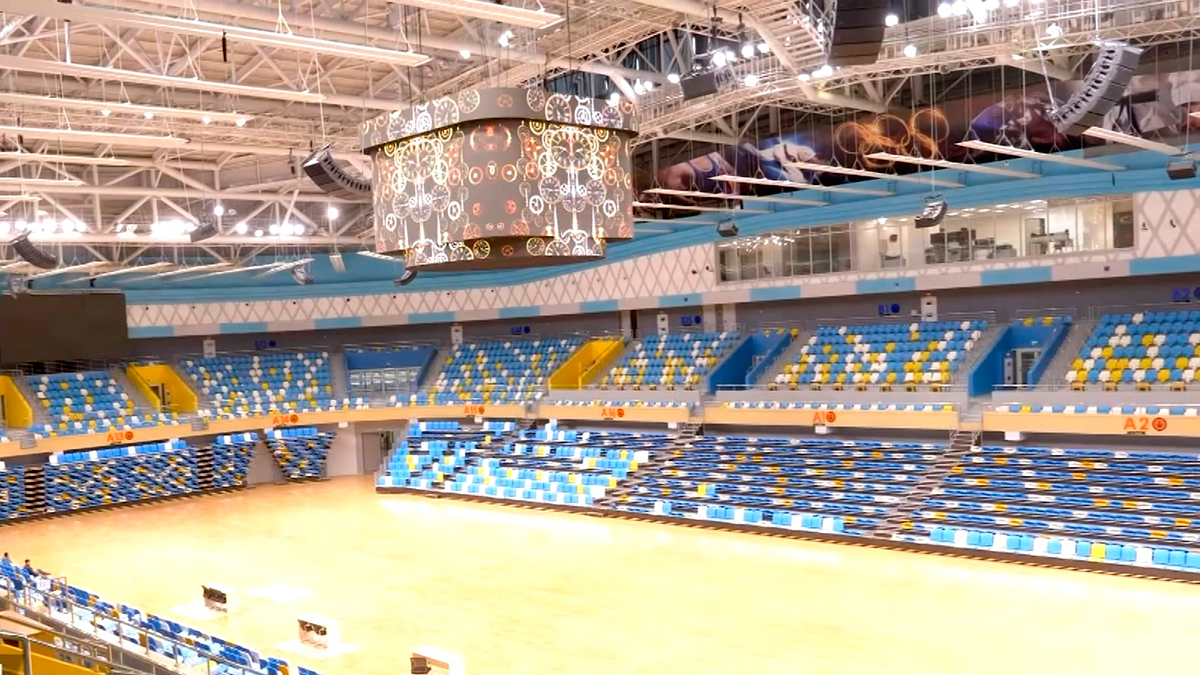 The scheme of the stands of the arena and the cost of tickets: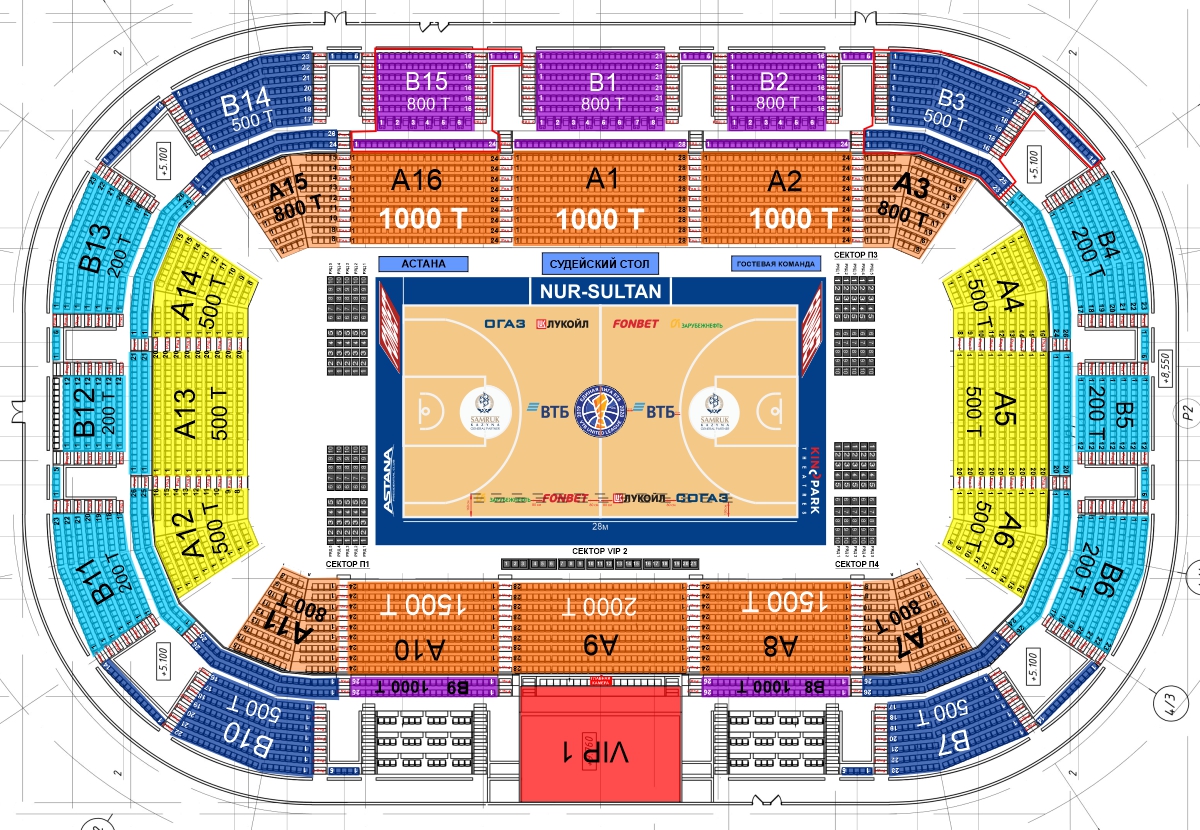 Address: Republic of Kazakhstan, 010017, Nur-Sultan, Esilsky District, 43 Kabanbay Batyr Ave. (intersection with Khanov Zhanibek and Kerey St.).

Bus routes:
The stop »GKP Blood Center» — 50, 51, 53, 61;
The stop "Astana-Arena Stadium" — 10, 12, 37, 51, 53, 60, 301, 302, 303, 308, 309;
The stop «LCD Altyn Tulip» — 40
---