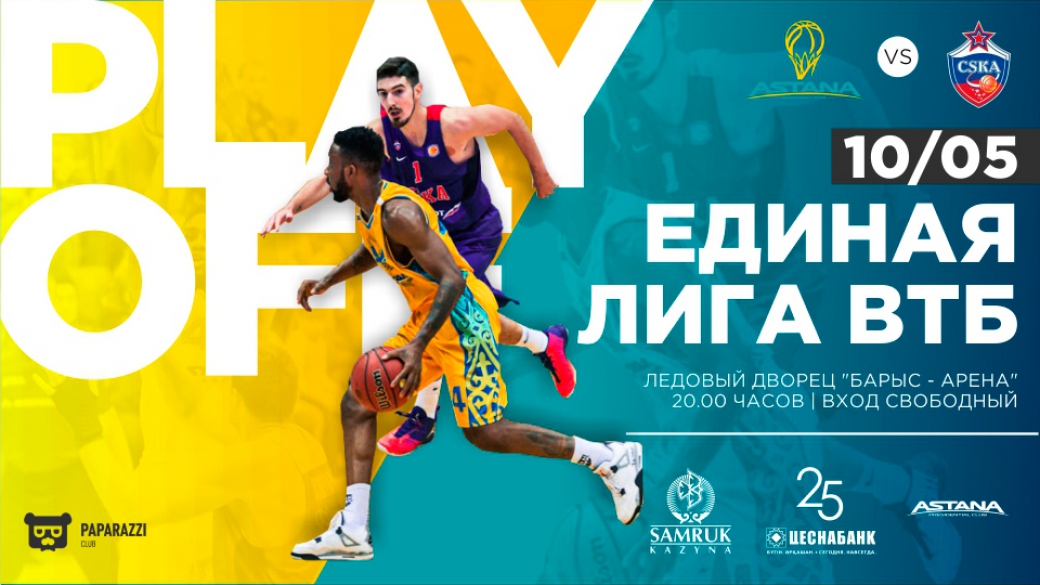 VTB United League playoffs — Astana hosts CSKA
09.05.2017, 16:30 Views: 283
Source:
Press service
Author: Almira Shakhaeva
Tomorrow, on May 10 the third game of VTB United League 1/4 final will take place. Basketball players of «Astana» will host CSKA in the frame of 1/4 finals of the VTB United League.

The previous two games ended in victory in favour of the current champion of the VTB United League, CSKA Moscow (77:54, 94:74). The series of games continues to three wins.

It should be noted that the current opponent of «Astana» is one of the best clubs in Europe for the last 10 years.

The match will take place in the arena of the Ice Palace «Barys-Arena», on May 10, the beginning of the match at 20:00 pm, Astana time, free admission.

We invite all guests and residents of the capital to come and support our club!