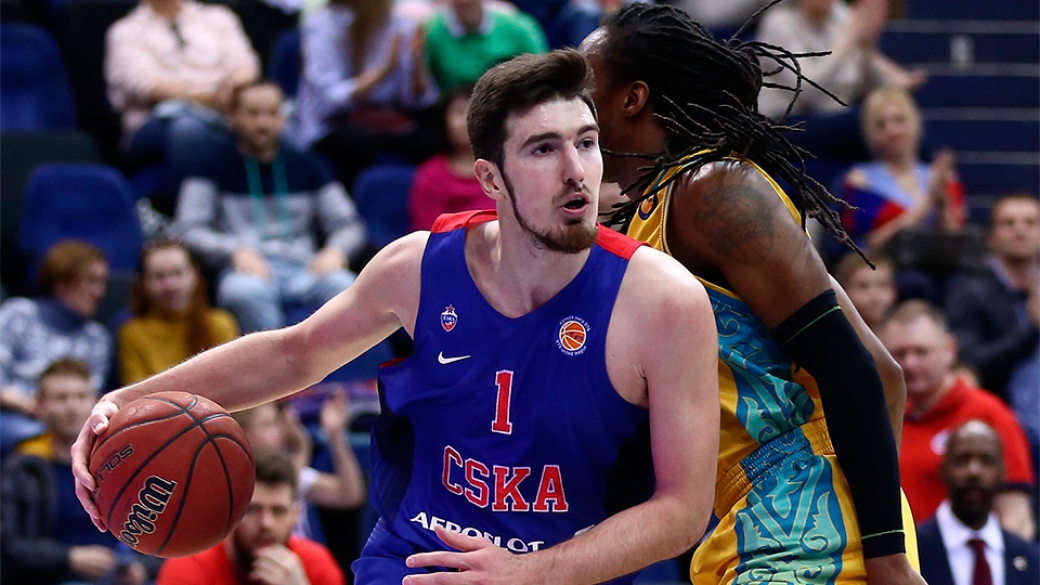 Champion starts with a victory
CSKA Moscow defeated «Astana» in the first game of 1/4 playoff series at home with the score of 77:54 (29: 9, 18:14, 15:17, 15:14).

The outcome of the game was largely resolved in the first quarter: the aggressive pressure of the Army club disoriented «Astana»; Kazakhs made one loss after another. At the same time, the guests could not cope with Aaron Jackson and Nando De Colo, who repeatedly hit the rivals' ring. As a result, at the beginning of the second quarter, the red and blue secured a gap of «+20», and although «Astana» managed to catch up later, the guests never had a chance to level the game. Debut game of quarterfinal ended in advantage of the hosts!

The most effective:

CSKA: Vitaly Fridzon (18), Nando De Colo (13 + 5 assists), Corey Higgins (11), Aaron Jackson (10)

«Astana»: Ousman Krubelly (15 + 10 rebounds), Dimitrios Katsivelis (14 + 6 rebounds + 5 assists)

Head coach of CSKA Dimitris Itoudis:
- I congratulate the team on the victory and leadership of 1-0 in the series. We played seriously, especially in defence and forced rivals to make losses. At the same time our scoring was poor; we need to work on it. I also want to congratulate Nikita on his individual award. He definitely deserves it, he is one of the best defending players. I am happy that he could actualize as a player in our team and helped us to become better.

Head coach of «Astana» Ilias Papatheodorou:
- First of all, in the first half we made too many losses — 15. Of course, CSKA took advantage of this, showing their high class of the game. As a result, we could not impose a fight with our opponent. I'm sure we will play better on Sunday.

The next match of «Astana» will also be held in Moscow, where on May 7 the teams will meet for the second time in the 1/4 finals of the VTB United League.