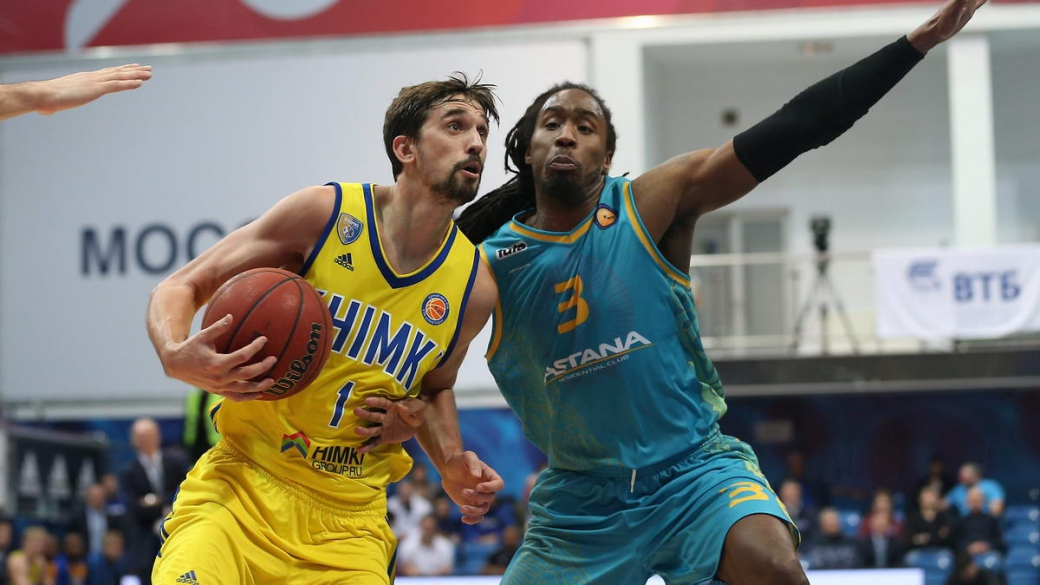 «Astana» welcomes «Khimki»
15.04.2017, 18:00 Views: 206
Source:
Press service
Author: Almira Shakhaeva
On Monday, April 17, the Astana basketball club «Astana» will play its final game in the regular season of the VTB United League.

"Astana" will play this last game with the grants of European basketball «Khimki». In different years «Khimki» won VTB United League, European Cup and became more than once prizewinners of the various European tournaments.

In the VTB League standings, Dusko Ivanovic's team takes 3rd place with a result of 17 wins and 5 losses. Undoubtedly the leader of the team is a Russian shooting guard Alexey Shved, who on average gets 23 points per game and always takes the1st place in the rebound contests.

The first game took place in Khimki on January 15, 2017, when the hosts came in first with a score of 83:66. «Astana» managed to beat such an eminent rival twice in its history. Despite the unsuccessful recent games, the players of Ilias Papatheodorou set themselves in a positive way for the game. After all, as experience shows, «Astana» can be equal for such a serious rival as «Khimki».

We invite all basketball fans to support our team. The game will be very interesting and exciting. The team needs your support.

The game will be held on Monday, April 17, in Astana at the arena of the Republican cycle track «Saryarka», beginning at 20:00 pm, Astana time, free admission. Fans from other cities of Kazakhstan, we invite you to watch the match on TV. Broadcasting of the match is available online on the site of the VTB United League and live on the «KazSport» TV channel at 20:00 pm, Astana time.