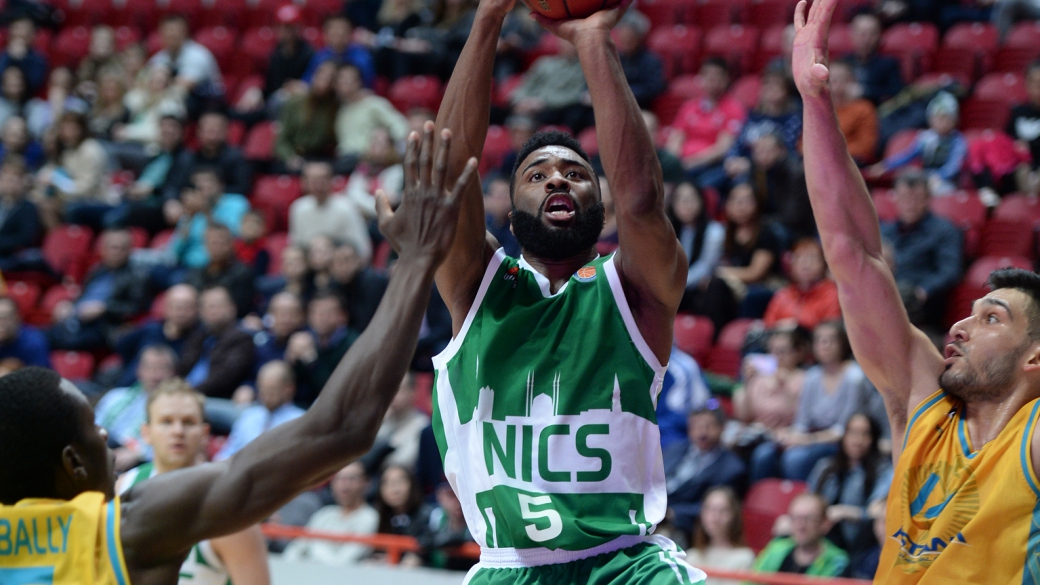 UNICS breaks «Astana» stride to playoff
Russian UNICS on its site defeated the Kazakhstan «Astana» — 83:78 (25:18, 23:19, 14:21, 21:20).

Continuing its struggle for the playoffs, «Astana» never let UNICS break away until the fourth quarter — in 8 minutes 32 seconds before the buzzer after Roderick Odom's sharp throw, the advantage of Kazan was only 3 points (66:63). However, this very moment became a turning point in the whole game. UNICS gained pace: Latevius Williams' dunk, Keith Langford's three-pointer and «two with a foul» from Kochi Clark made the Kazan team the owners of the situation. In order to block the guard of yellow and blue Ian Miller, the club from Tatarstan made a successful coup with the help Joaquim Colom. The Russian team brought the game to victory, but «Astana» still ranks eighth and has a good chance of getting into the playoffs. Kazakhs need to win in the next match with Khimki or hope for a defeat of Avtodor.

The most effective:

UNICS: Keith Langford (19), Joaquim Colom (18 + 6 assists), Lathavius Williams (14 + 6 rebounds).

«Astana»: Ian Miller (23 + 5 assists), Robert Lowry (13), Leonidas Kaselakis (8 + 9 rebounds).

Head coach of UNICS Evgeny Pashutin:
- We have finished the regular championship with a victory. «Astana» team is uncompromising, it fought to the end. We have not been able to increase our score advantage. The guests did not allow us to make rapid breakthroughs. As a result, the best basketball we showed was in the last five minutes. It is very important to start the playoffs from a scratch. There we must play harder, as during these last 5 minutes against «Astana», then we will win.

Head coach of «Astana» Ilias Papatheodorou:
- We expected the game to be difficult and kept in mind that UNICS lost to Lokomotiv at home three days ago. But our teams have different levels. And yet we should not have played so weakly in the first half of the game. UNICS played basketball, and we just watched them playing. Therefore, the hosts scored 48 points in the first half. We all discussed this during a break in the locker room with the players. And, as a result, after a long break, we began to defend aggressively. Yes, we fouled a lot, but you can't play otherwise against such players as Kino Colom and Keith Langford. However, the opponent scored just 35 points in the second half. So, we played much better, but it was not enough to beat such a team as UNICS. I wish Kazan success in the playoffs.

On April 17 «Astana» will hold its next and final match of the regular season on its home court. It will host the club from Khimki within the framework of the VTB United League.