Today Astana basketball players met with students of the Kazakh Agrotechnical University named after Saken Seifullin.
The team captain Rustam Ergali and forward Anton Ponomarev are no strangers to this university. It was this place, where the guys studied for 4 years and graduated with a diploma. The sports hall of «Agrarca» became home and hearth for our guys. Our athletes practised here before a foundation of «Astana», sharpened their skills in basketball.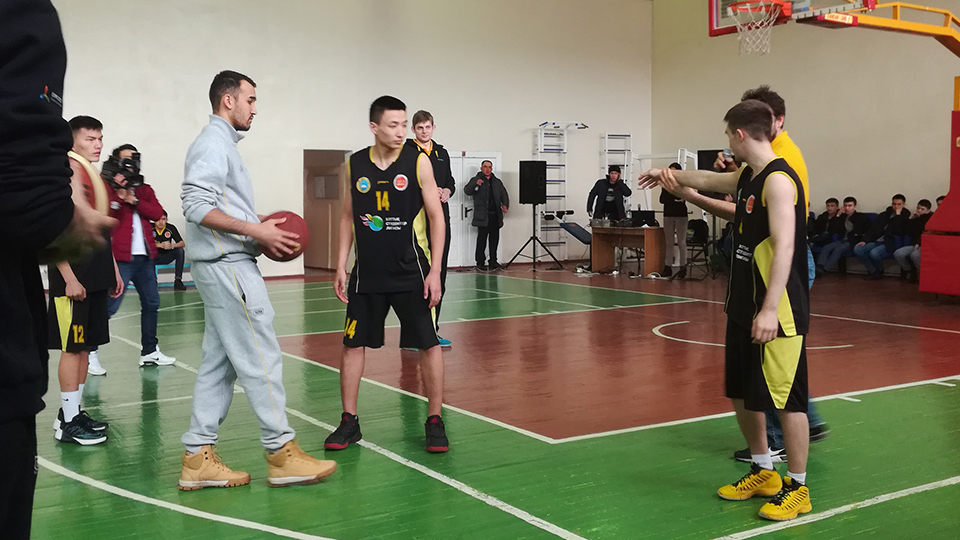 The players of "Astana" including Rustam Ergali, Anton Ponomarev, Rustam Murzagaliyev, Alexander Zhigulin, Ian Miller, Ousman Krubelly and Robert Lowery met with students, as well as with the basketball team of the Agrotechnical University. The guys gave a master class for the basketball team of the university, and also socialised with students in a relaxed atmosphere, and after memorable pictures were taken.
The team captain Rustam Ergali thanked everyone for their support of"Astana" basketball club: «I am very pleased to be in this hall, at this university, you can say my entire sports career has been built here. I am proud that in my time I played for the basketball team of this university, and we won lots of tournaments. I wish you all success. Work, practice, love sports and basketball. We are always glad to see you at our games. Thank you all for your support» the captain said.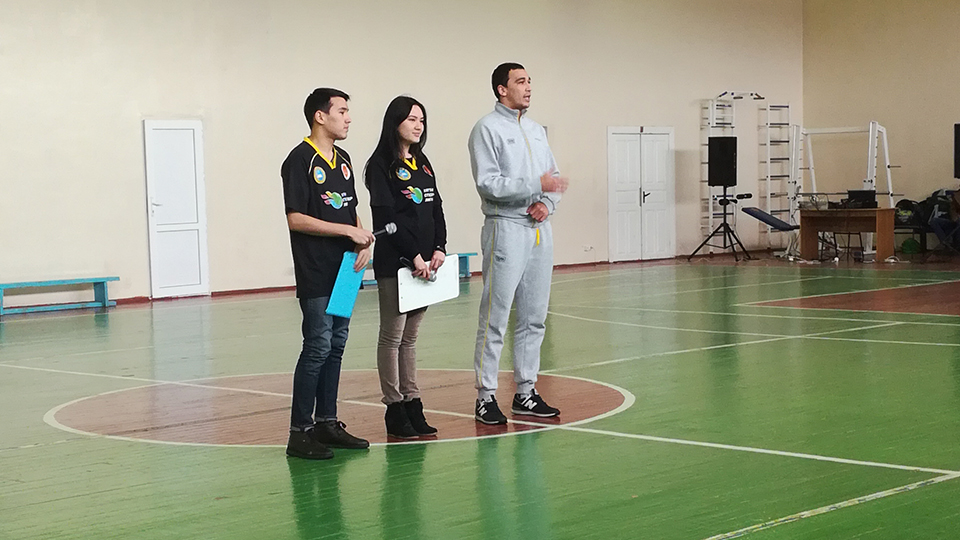 The students in their turn thanked our guys for an interesting conversation and the master class.
Such events are not one-time for basketball club «Astana». The team tries to pay attention and share time with their fans constantly.