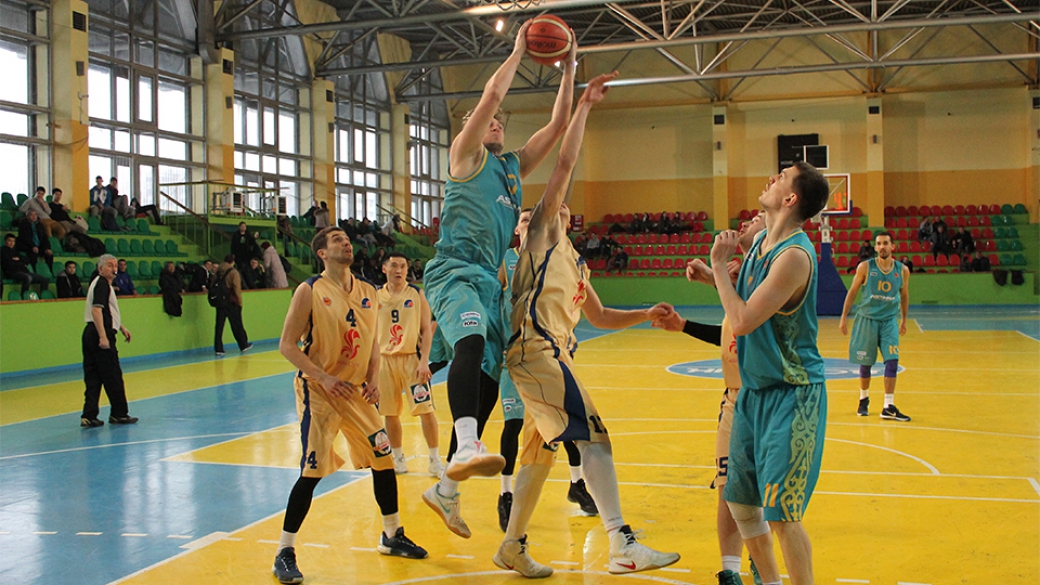 «Astana» in the final of Kazakhstan Cup
11.03.2017, 18:00 Views: 566
Source:
Press service
Author: Almira Shakhaeva
Today there was a semi-final game of the Kazakhstan Basketball Cup among men's teams, between Astana and the Kostanay "Tobol".

The team «Tobol» plays in the Higher League of Kazakhstan, it and has been quite successful, Kostanay team is now strengthened by the ex-players of «Astana» Maxim Voeykov and Timur Sultanov. In the previous match for the semifinal «Tobol» played with «Almaty Legion», where Kostanay won with a score of 87:90.

The starting five of Astana: Rustem Murzagaliyev, Anon Ponomarev, Rustam Ergali, Maxim Marchuk and Alexander Zhigulin.

The Kostanay team opened the score of the game with two-points shot. «Astana» did not take long to wait and good combinations had followed, which also brought the team the first points. The first period of the game was rather calm; the teams studied each other and played in a «free»style. The first quarter ended with a score of 17:29 in favour of «Astana».

In the second period, «Astana» felt its advantage in a score and allowed itself to relax, «Tobol» immediately took the advantage of it and in a certain period of time the rival did a very good job. Nevertheless, the first half of the game ended in favour of «Astana» with a score of 33:46.

The last two periods also did not change the outcome of the match. Although in the third period «Tobol» tried to catch up with «Astana» and reduced the difference in the score to 6 points, but it did not affect the result of the match. The game ended with a score of 54:80 in favour of PBC «Astana».

Statistics: Anton Ponomarev — 22 points, Rustam Ergali — 19 points, Vadim Shcherbak — 10 points.

Thus, «Astana» secured its entrance into the final of the tournament, in which it is going to meet the winner of the second semi-final match between « Barsy Atyrau « and «Caspiy». The losing team of the western derby will compete with the Kostanay «Tobol» for the third place.