Today the regular game of the group stage of the Kazakhstan Basketball Cup among men's teams took place. The capital's basketball team opponent was «Caspian», a club from Aktau.
The starting five of Astana: Rustem Murzagaliyev, Rustam Ergali, Maxim Marchuk, Anton Ponomarev and Alexander Zhigulin.
Basketball players of "Astana" won the ball, and Anton Ponomarev opened the score of the game with two points. The opponent immediately attacked and evened the score — 2: 2. From the very first minutes of the match, the teams showed a serious intention to win the game, and the entire first period of it was tense, as a result the score reached 12: 16 in favour of «Astana». The second quarter also began aggressively. Correct actions of Astana players led the team to a comfortable lead of + 10 points. The rival obviously did not like the score difference, and responded with several three-point shots. The first half of the match ended with a score of 29-34 in favour of "Astana".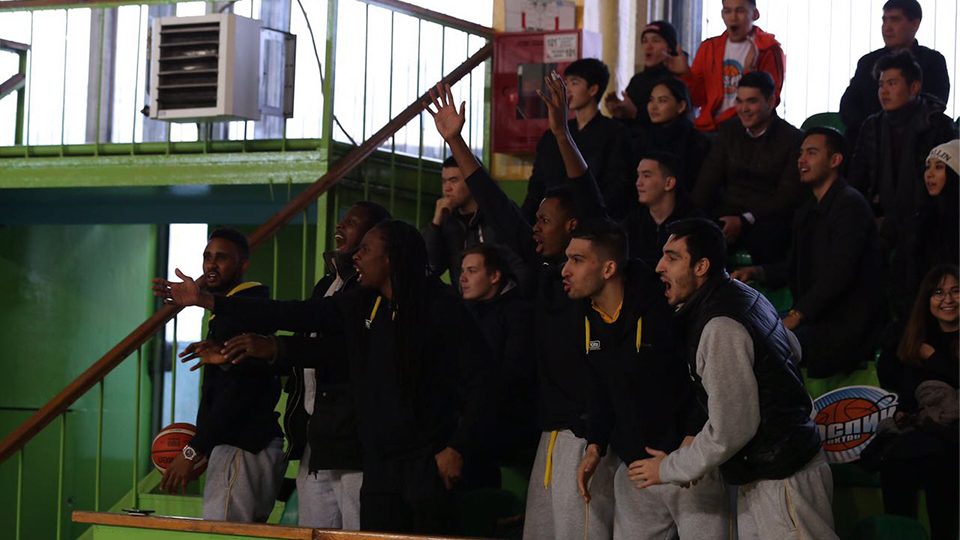 After a big break, Astana returned to the court more cold-blooded and with a new strength. The third period of the match was the most emotional. The teams went neck to neck all the time; attack after attack, throw after throw, but this part of the match was Astana had it all — 54:61.
It seemed that the last quarter flew very quickly; the intrigue was not unveiled until the end of the game. But, «Astana», having put all their efforts, experience and spirit, gained the victory in this game. The result of the match is 63:74 in favour of the capital's team.
Statistics:
Anton Ponomarev-20 points, Rustam Ergali-16, Rustem Murzagaliyev-14 points.
Thus, Astana took the first place in Group "B", their opponents in the semi-final of the tournament will be selected in the final match of the group stage, held between the Almaty Legion and Tobol. «Caspiy» is the second in the tournament table of group «B», and respectively, in the semi-finals they will meet with «Barsy Atyrau», which yesterday topped Group «A» tournament table.