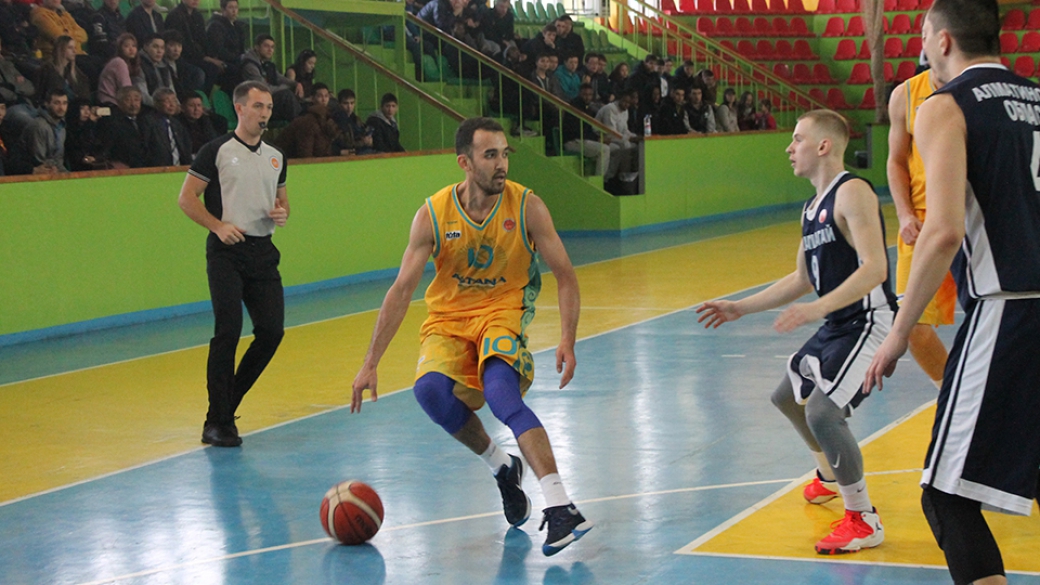 Kazakhstan Cup 2017 – day one: «Astana» beats «Kapshagay»
08.03.2017, 21:00 Views: 685
Source:
Press service
Author: Almira Shakhaeva
Today in Almaty the games of the Basketball Kazakhstan Cup among men's teams have begun. BC «Kapashagai» was the first opponent for our team by lot. Let us remind you that only Kazakh players are allowed to play in the Cup of Kazakhstan, according to the recent regulations of the National Federation of Kazakhstan.

The metropolitan team made a good game in the game in the first quarter, when it immediately broke away with +10 points. The second period was already on equal terms: the rival also acted immediately for every attack of Astana. Nevertheless, the first half of the match ended with a score of 40:30 in favour of «Astana».

The second half of the game proved to be more interesting and became intense with every minute. There were moments where Astana players allowed themselves to relax, and Kapshagai immediately put these moments forth. They managed to reduce the difference in the score to the minimum. But after the time-outs, the players of Ilias Papatheodorou came out on the parquet more aggressive and could break away by +13 points. As a result, the game finished with the score of 63:50 in favour of «Astana». The final quarter also passed very intensely for both teams. But, the fighting spirit and character of «Astana» determined the winner in this game. It ended with a score of 79:66 in favour of PBC «Astana».

Statistics: Rustem Murzagaliev — 24 points, Anton Ponomarev — 17 points, Rustam Ergali — 11 points.

Ilias Papatheodorou, head coach of "Astana":
- Today was our first game in the Cup. It was the first time we played without foreign players, and it was a good test for the guys. Of course, there were losses in the game, but we must continue to work to gain more victories.

Tomorrow «Astana» has a day off, and on March 10 the metropolitan team will meet with BC «Caspiy». The match starts at 5:00 pm on the court of the Dostyk Sports Complex.

Detailed information about the tournament and the teams, the schedule and the results of the matches are published on our website in the Tournaments section.