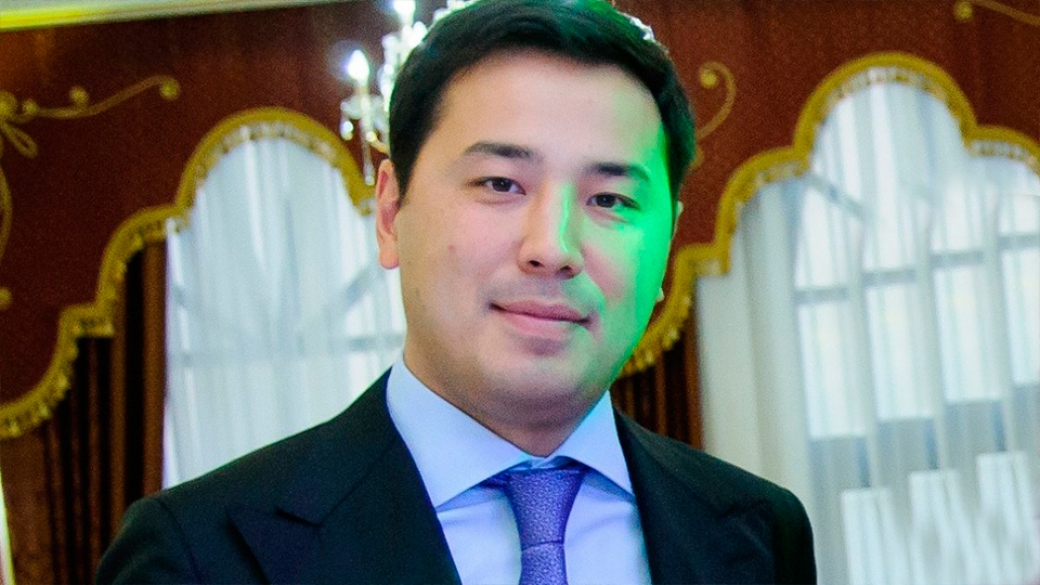 Dimash Dosanov is the new elected President of the National Basketball Federation of the Republic of Kazakhstan
20.02.2017, 16:50 Views: 1173
Source:
Press service
Author: Almira Shakhaeva
Today, on February 20, in Astana was held report-back and election conference of Kazakhstan NBF. During the conference, the new head of the Federation was elected. Dimash Gabitovich Dosanov took the post. He succeeded Abay Alpamysov, who previously held a post of the President of Basketball Federation, and who now will take the duties of the NFB Secretary General.

Dimash Dosanov was born on November 2, 1981.

Education: Dimash Dosanov graduated from the Kazakh National University named after Al-Farabi, field « "International relations with command of two foreign languages,» New Economic University named after Ryskulov, speciality «Finance and Credit.» He holds a Master of Business Administration (MBA), Georgetown University, Washington DC, USA.

Experience: Dimash Dosanov began his career in 2002 as the manager of the Small and Medium-sized Businesses Association in the Akimat of Medeo district of Almaty.

From 2004 to 2006, he worked in KazMunaiGas JSC in various positions: as a specialist, a Chief Specialist of Administrative Department, an Assistant General Manager, the General Manager of the Information Technologies Department, the Senior Engineer of the Control System Department.

In the period from 2006 to 2010 Mr. Dosanov was the Deputy Director of the Local Content Development Department in major oil and gas projects of JSC KazMunayGas .

From 2010 to 2014 Dimash Dosanov worked in NCOC (North Caspian Operating Company) as the Deputy General Manager of the Service Department, and then – as the General Manager of the Service Department.

In the period from September to December 2014 he held a post of was the first Deputy General Director, and from 2014 to January 2016 became the General Director of LLP «Kazakhstan-China Pipeline».

On January 15, 2016 Mr. Dosanov was elected as a member of the Board of KazTransOil JSC.

In January 2016 he was appointed First Deputy General Director of KazTransOil JSC.

On August 6, 2016 Dimash Dosanov was elected as the General Director (Chairman of the Management Board) of KazTransOil JSC.