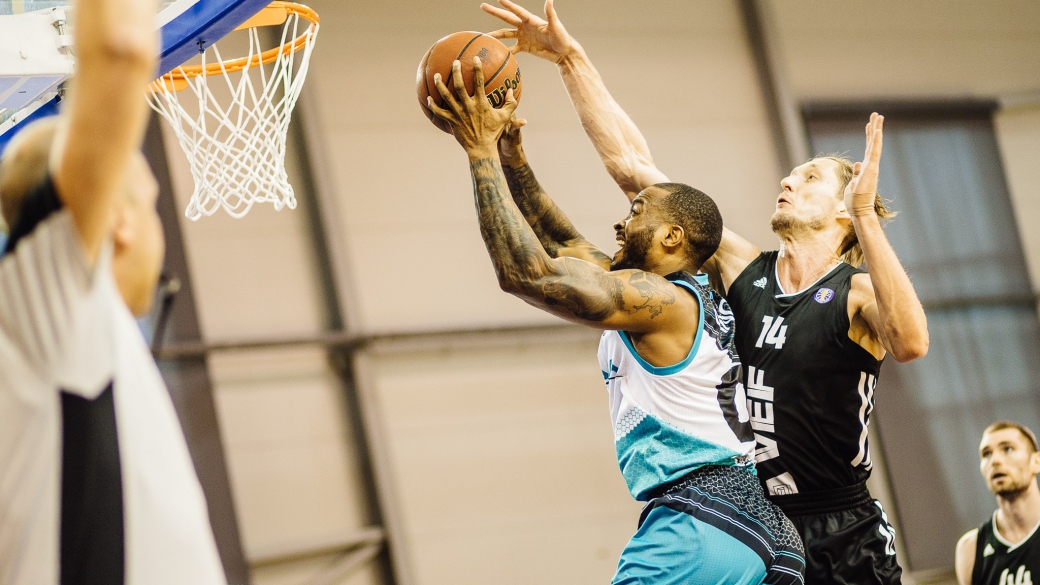 Latvians turned out to be stronger than Astana
01.05.2018, 10:00 Views: 235
Source:
Press service
Author: Almira Shakhaeva
Astana's basketball players lost to «VEF», the team from Riga with a score of 89:77 in the game on the road in the regular VTB United League Championship.

From the first minutes, the hosts took over the initiative. Latvians was made a stake on fast basketball and long-range throws, which, in principle, was quite successful. On the contrary, the Astana players chose the individual game. The first period went calmly with a minimum score advantage of Riga players (20:15). The second quarter began with the realized attack of «Astana», but «VEF» did not wait long and responded with several successful attacks. «Astana» took a time-out. The break revived the wards of Mikhail Karpenko. Ike Udano brought two points from under the ring. Further, the hosts of the match literally showered the «Astana» ring with three-point shots, which allowed them to secure a good advantage of +12 points. No matter how hard Astana players tried, this difference had remained until the end of the first half of the match — 47:32. Almost the entire second half of the match was under the total control of the hosts, who did not give Astana the slightest chance to get closer.

The best players of the match: Justin Carter (20 + 6 rebounds + 7 assists), Malcolm Grant (19) and Ike Udano (12 + 7 rebounds).

Head Coach of «Astana» Mikhail Karpenko:
- Today we lost one of the most important games of the season. In the first half, we had problems in defense. In the second one we pulled ourselves up and gave battle to our opponent, but it is extremely difficult to take a lead from «VEF» on its court. I congratulate «VEF» on the victory. We still have one game in the VTB League at home against «Avtodor», and we will try to please our fans with a victory. While we have theoretical chances to get into the playoffs, we will do our best.

The next matches of «Astana» will be held on the road, on May 3 and 4 «Astana» players will go to Atyrau where they will meet with the local «Barsy Atyrau» in the final series of the Kazakhstan Championship among the men's teams of the National League.

The next match within the framework of the VTB United League will be final for the «Astana» in the regular season. On May 12 the basketball players from the capital will host the Saratov «Avtodor» club on the court.