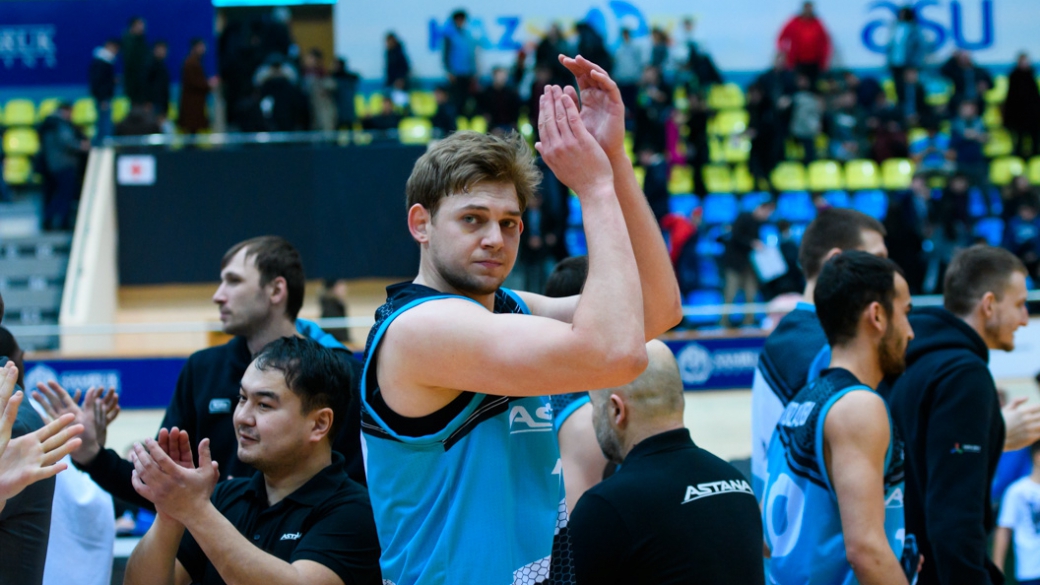 «Astana» is a finalist in the National League!
12.04.2018, 09:00 Views: 156
Source:
Press service
Author: Almira Shakhaeva
The third game of the semifinal series of the National League among men's basketball teams has ended with a victory for the capital's club, which was held in Aktau.

The hosts managed to impose the struggle on «Astana», and the first quarter ended in their favor (22:16). But already in the second period the capital's team made a stride in their game and ended with a good advantage + 15 points. Other quarters also went under the control of «Astana», and there were no surprises. The final score of the game was 67:86 in favor of «Astana». Capital basketball players won in the entire series of games.

The most effective player of the match was Alexander Zhigulin with16 points, Anthony Clemmons and Rustam Murzagaliev brought the team 14 points.

BC «Caspian» will play for the bronze medal of the Championship of Kazakhstan with the team «Tobol» from Kostanay, and «Astana» will play in the final against the team «Barsy Atyrau». The final games will start on April 25th in Astana.

The next match of «Astana» will also be held on the road, on April 15th the basketball players from the capital will go to Kazan, where they will meet with the local UNICS Basketball Club in the framework of the VTB United League.