This foreign player immediately attracts attention and it's not only because of his extraordinary appearance, but the way he performs on a court, the high level he demonstrates.
It does not take a long time for Lowery to become a fan favorite. He is an active, joyful and outgoing guy. But what seems crucial — he is one of the most efficient point guard of VTB, who showed his level right from the start of the season.
Robert shares about craziest thing he ever has done in his life, how he spent his first salary, about his tattoo, shoes game, PBC Astana, and Bob Marley in exclusive interview to our web-site.
- Robert, please, in the beginning tell us about yourself, about your family?
-
I am 29 years old, I was born in Washington D.C. I started to play basketball at the age of 6. I have two degrees, my specialty is Multimedia and Electronics, and I am proud of my degrees, because a lot of pro athletes don't have a chance to graduate from school. I even attended acting classes, it was part of my education(laughing). I have a 5-year daughter, I love her so much, she is everything for me, and she is not with me now, so I miss her very much.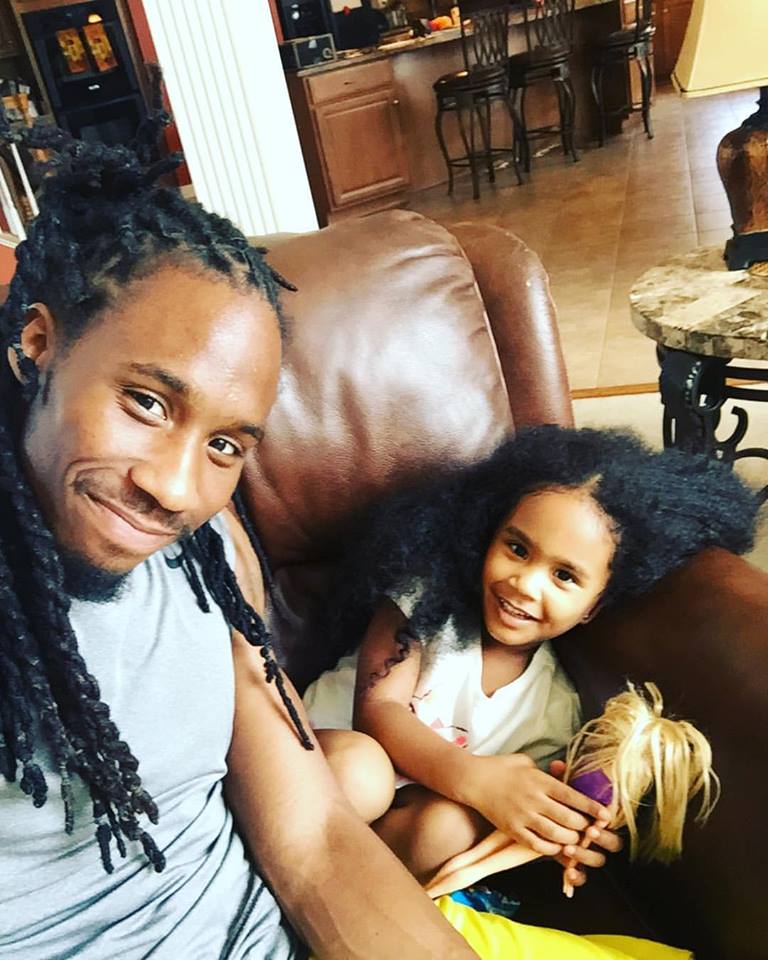 - What basketball means to you?
-
Basketball is everything to me. Sports gave me everything what I have right now. Because of basketball I met my girlfriend, I met a lot of interesting people and enjoyed different cultures.
-
If it were not basketball, what would you choose?
- It is hard to imagine my life without basketball. As soon as I decide to retire I would like to continue as a coach, possibly, as an individual coach, somewhere. I have a lot of international connections and it's easier to find basketball job here. I am positive that I can bring a lot of benefit after I am done playing.
-
You are really joyful fellow, are you always trying to be the same on and off the court?
-
On and off the court I am a same guy. I am really emotional guy. If I am mad, sad or joyful, it's obvious for people who are around me. I spend a lot of time with my teammates, and I am always trying to cheer them up, support them and bring positive energy!
-
Your hair style – dreads, immediately attracts attention, for how long have you had such a hair style?
- Since I was 11 years old. It was a big trend back in a day, a lot of guys choose such hair style. I wasn't an exception. I really like this style I think it fits me perfectly. I really enjoy my hairstyle here, overseas, because back at home people are having stereotypes about it, if you have dreads you are a gangster or a criminal. Here in Astana everyone likes it.
-
Is such hairstyle comfortable for playing basketball?
- It's annoying time to time, especially if I forget rubber band to tie them up, because then is seems really complicated.
-
I heard that your weakness is basketball shoes, is it true?
- Yes, basketball shoes is my passion. I love to be different, I like bright colors, I like shoes, which is not common. For example, in States everyone like to wear Jordans, I don't, I like different kinds of basketball shoes. What I know, is that my biggest collection in life is collection of basketball shoes.
-
How many pairs in your collection?
-
70 to 100, I gave a lot of shoes away too, as a gifts.
-Your tattoos catch an eye. How many do you have?
- At the moment I have 20 tattoos. I made my first tattoo at the age of 14. I am a really spiritual and religious guy, that's why my first tattoo says 'fear no one but God'. I have basketball tattoo on my back, all countries' flags where I played: Italy, Germany, Czech Republic, Turkey, I need to add Latvia and, for sure, Kazakhstan. I tried to add Kazakhstan here, in Astana, but it took too much time, so I decided to make it as soon as the season ends.
-
Robert, what life's principles do you follow?
-
My main principles are being honorable and loyal. Respect is vital to me; I want to be respected as well as I want to respect people. And love, love is important.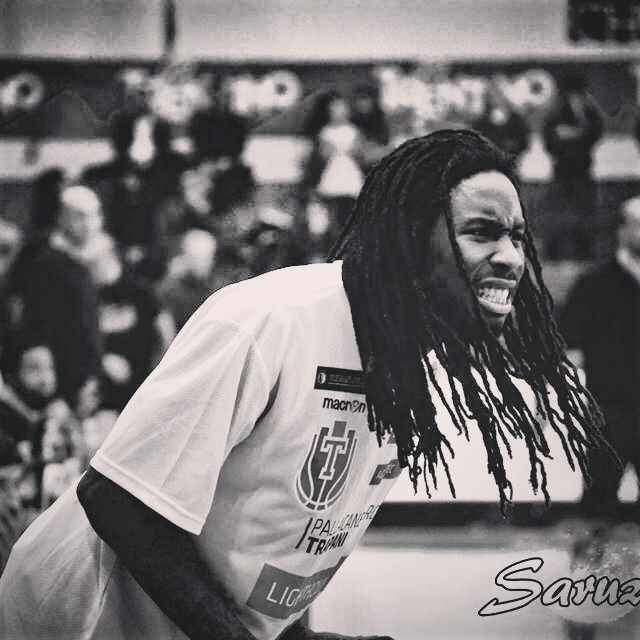 -
Do you like attention?
-
Definitely, I love attention (laughing). I want my personality to be acknowledged, because I am a good person. I am always trying to be positive, love to smile, love to win games and always outgoing.
- Do you have hobbies?
-
My hobbies are to spend time with my family and to travel.
- Do you remember how you spent your first salary?
-
My first salary was small, really small so one part of it I spent on shoes and the rest on parties, just being honest with you.
-
Craziest thing which you did in your life or plan to do?
-
It happened on my birthday, I jumped with parachute, it was in Dubai, it was real madness.
-
What cuisine do you prefer?
-
I heard that you have traditional horse meat dishes, really want to try it out. I really like Japanese hibachi style food, when a cook prepares food in front of you on a grill. But my favorite is so called soul food, Afro-Americans are really enjoying food like fried chicken, macaroni with cheese, kind of southern style food.
-
What can you say about your team PBC 'Astana'?
-
First of all, I would like to say good words about our Head Coach, I worked with him last season in Greece. He is a true professional, one of the best. He knows me very well; he knows how to deal with me. As for our team, there isn't any guy, who I can characterize negatively. Surly, like in any other brotherhood we are having some tough times, but we settle all our problems together and we are moving forward. All guys at our team are hard workers. We don't have quitters in our team, we all fight till the end.
-
I a game gainst Enisey you converted buzzer beater to win double overtime game, in a game against CSKA you stole the ball, and dunked it on a fastbreak. In such moments, how do you feel, do you feel like a hero or it's just a part of your daily job?
-
If we are talking about dunks, sure I am hyped up after dunks, because I am not a dunker, I usually dunk two-three times a season, you know, I am getting old (laughing). But buzzer at Enisey game, it's something which is hard to describe, I had similar buzzer only once in my lifetime, during my high school days. I felt on top of the world for a moment, really difficult to describe that feelings.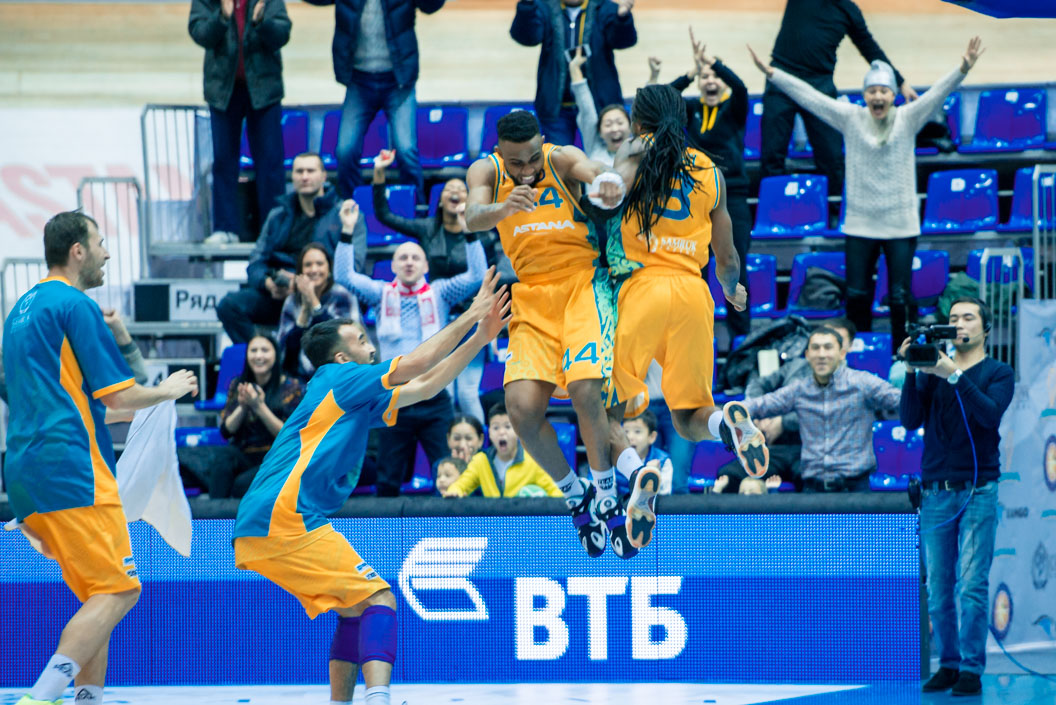 - Tomorrow you will have a game against Kalev, how is your preparation going?
-
This game either makes you or breaks you, a really valuable game that will decide our future on the way to VTB play-offs. I think Kalev has a bit easier schedule that we are, but game is crucial, we must win it.
-
Would you like to stay in Astana for one more season?
-
Yes. If coach will stay. We will discuss it with my girlfriend surly. Sure my salary has to go up (laughing). But I like everything about Astana, league, fans, management. Only one thing is bothering me is the cold, it's really cold here.
-
I have noticed that you really like kids, always interact with kids?
-
I love kids and love to be around them. There are moments I can argue with my friends, I can feel bad, but as soon as I am around kids, it does not matter what language they speak, they bring me up, they are giving me positive energy I need.
-
Astana fans have a nickname for you, Kazakh Bob Marley, did you have such a nickname before, and are you familiar with such a comparison?
-
Back in States I have a nickname Jamaican Rob. And this is a really famous nickname (laughing). I am not from Jamaica obviously, but there is even documentary called
«Jamaican Rob»
, it's about me playing on Washington D.C playgrounds. A lot of fans associate me with Bob Marley, Lil' Wayne, it's ok, no problem.
-
Dear Rob, thank you so much for our wonderful chat. All the best to you and big wins in future!
-
Thank you!