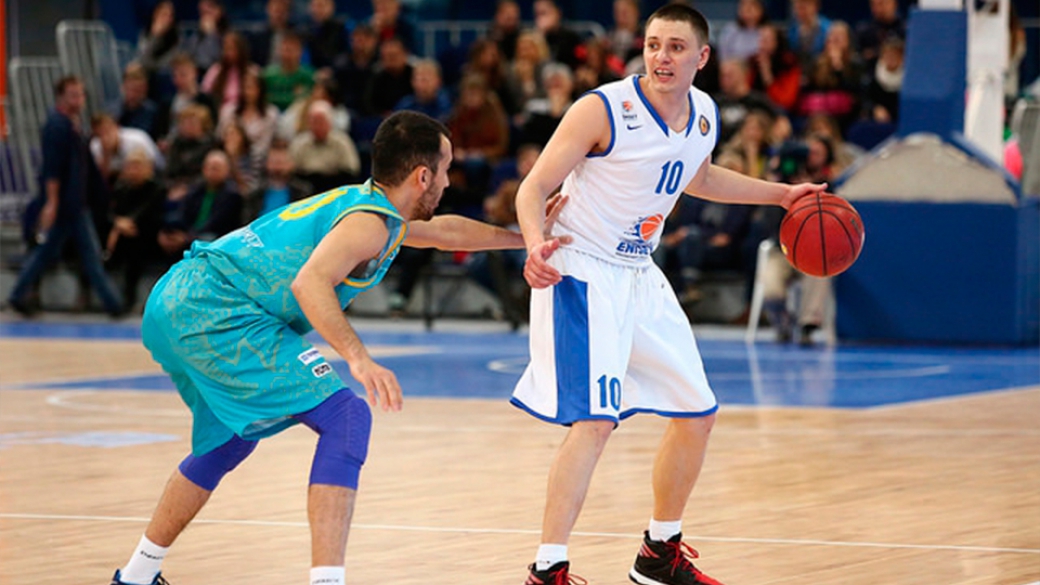 «Astana» hosts «Enisey»
17.11.2017, 20:00 Views: 211
Source:
Press service
Author: Almira Shakhaeva
Tomorrow, on November 18, «Astana» basketball club will hold its seventh match in the framework of the VTB United League championship against BC «Enisey» (Krasnoyarsk). The match will take place in the city of Astana.

After a series of away games, the team will finally play on its home court, which will give more confidence and support to the team.

Chronicle of past meetings:
For Krasnoyarsk team, likewise Astana, this season is the seventh in the VTB League. As for personal games with «Astana», for 6 previous seasons, 6 matches were played, «Astana» won 2 of them, the victory at home was especially spectacular. «Astana» had two overtimes and won the match against the Krasnoyarsk team with a score of 98:97. The hero of the match was the American defender, Robert Lauri.

Current situation:
For three seasons the team is headed by Russian specialist Oleg Okulov. One of the leaders of the team is the Nigerian point-guard Suleiman Braimo. This season he is one of the most effective players of «Yenisey», with an average of 14 points per game. A good trio also makes American players Zabian Dowdell, Anthony Hilliard and Octavius ​​Ellis, who basically build the game.

Standings:
The team from Krasnoyarsk is on the 9th place in the standings, the capital basketball club finds itself a line below. Nevertheless, the percentage of games played is higher for «Astana».

The comment of the head coach:
- «Yenisey» has enough number of dangerous players who throw and defend well. Therefore, we need to be extremely focused for all 40 minutes. Now we are looking forward to the match on our home court. Kazakh players and Kaselakis, who know this atmosphere, are expecting the game even more. Of course, we will need to play extremely carefully on the defence, especially one to one. And I'm sure that our team's defence will be better this time.

Where, when?
Arena: Republican cycle track «Saryarka»
Time: 15.00 by the time of Astana.
Broadcast: VTB United League website, website of BC «Astana», TV channel «QazSport» (14.50 pm).