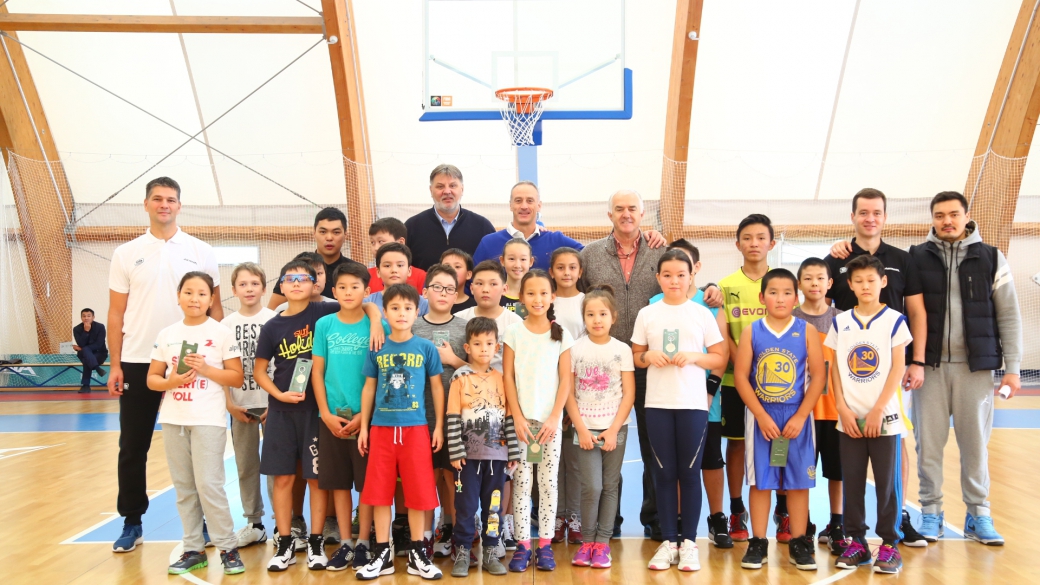 Enrique Villalobus and Manolo Rubio visited  Children's Academy of Basketball
Today usual practice at Children's Academy of Basketball has turned into a holiday for its students. Enrique Villalobus, the famous Real Madrid and the Spanish national team basketball player and now the agent at BDA Sport, and Manolo Rubio, the famous sports manager with 22 years experience in the European club Unicaja (Spain), and now a scouting director visited the Academy. Guests from Spain not only attended the practice but also presented the children the souvenirs of BC Unicaja, and the basketball boards of the famous Spanish club from Malaga to the coaching staff for the training process.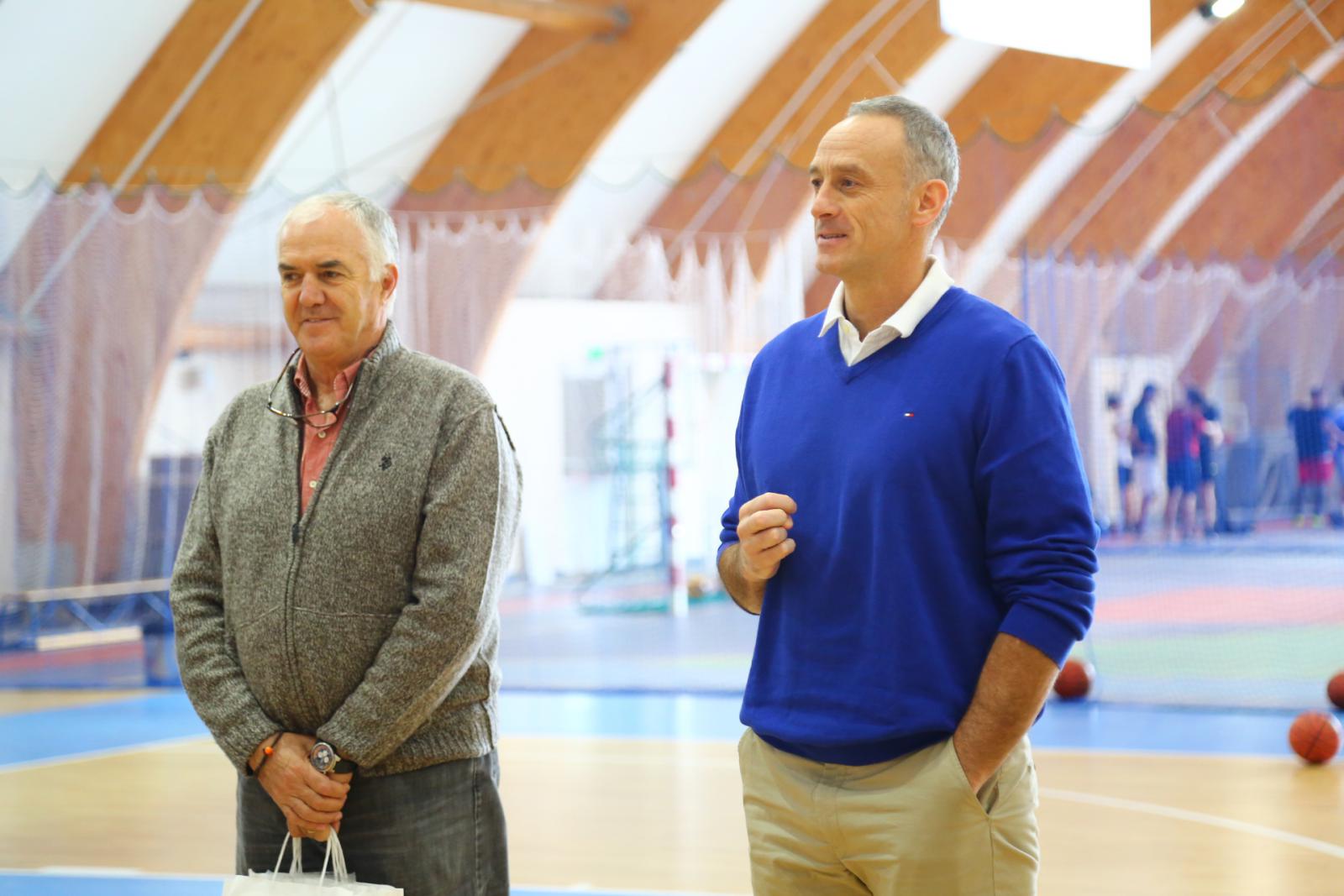 Enrique Villalobus said he was happy to come to Kazakhstan and was impressed by the beauty of the capital.
«My good friend Valeriy Tikhonenko invited me to visit Astana. It is my first time in Kazakhstan, in Astana, and I like it here already, it is a beautiful city with great infrastructure. I am even happier to see little children play basketball here. You have a wonderful gym at the University, very good conditions. I want to wish you all success on the court, love basketball, love your work; basketball will give you a lot in your life. Practice, improve and you will succeed!" said Mr Villalobus in conclusion. «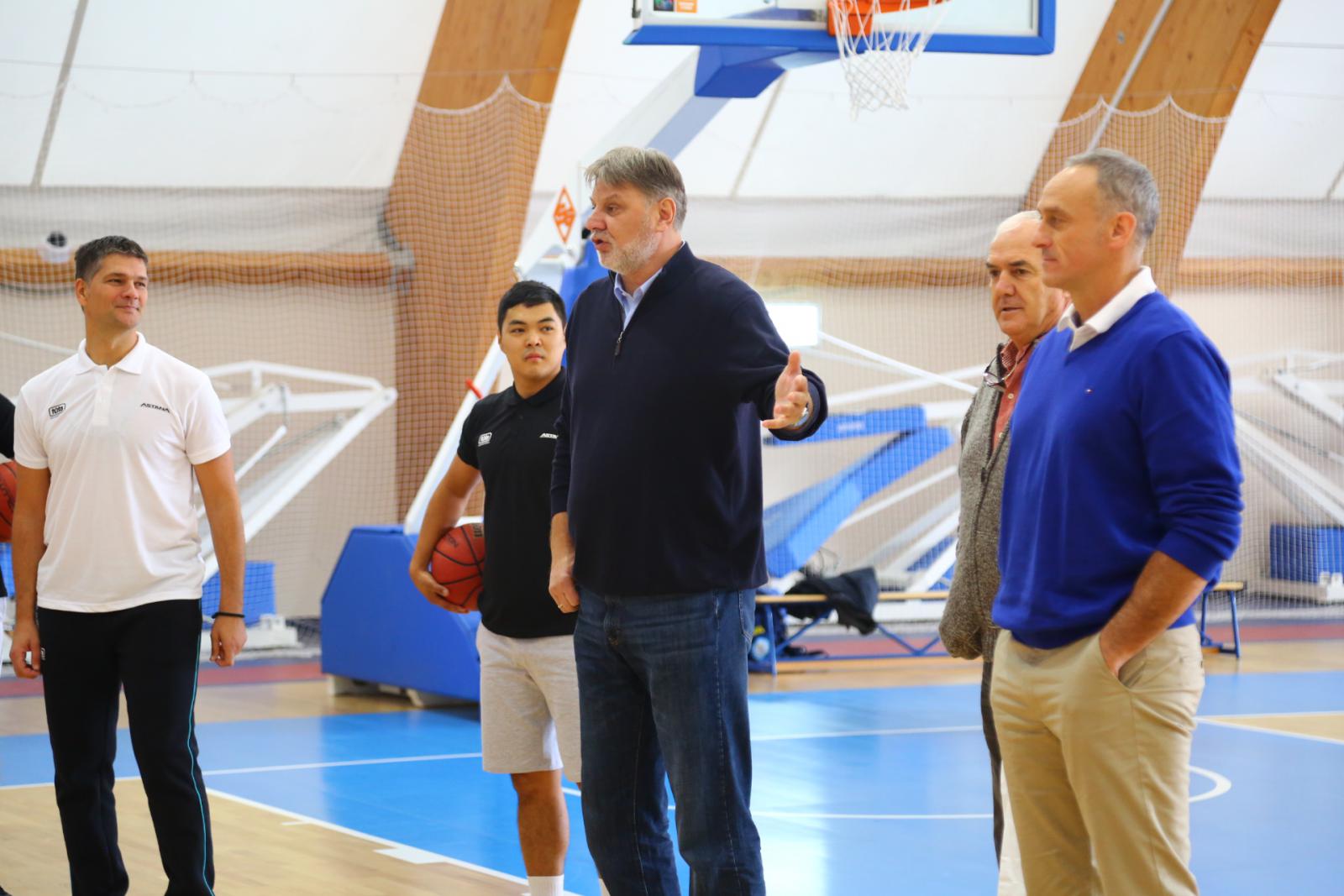 The general manager of PBC «Astana» Valeriy Tikhonenko added in his turn:
«I am glad that my friends could find the time and came to Astana to see how our club, our academy has been developing. We played together with Enrique in Spain. I am pleased that our friendship lasts for years, and my friends are ready to help us with their advice on our work with children. After all, «Unicaja» system is one of the strongest in Europe. I hope children had fun today. «
It is worth noting that the guests talked with the coaching staff and the management of the Academy and discussed the issues for further cooperation.