Foreign player of the capital basketball club «Astana» Dimitrius Kacivelis can rightly be called one of the most useful and effective players in the team. A player with a high jump, a fast break and a cool head.
Greek defender Dimitrius Kacivelis shared exclusively for the press service of the PBC «Astana» with the facts about his life in Astana, his idol in basketball and about difference among fans in different countries.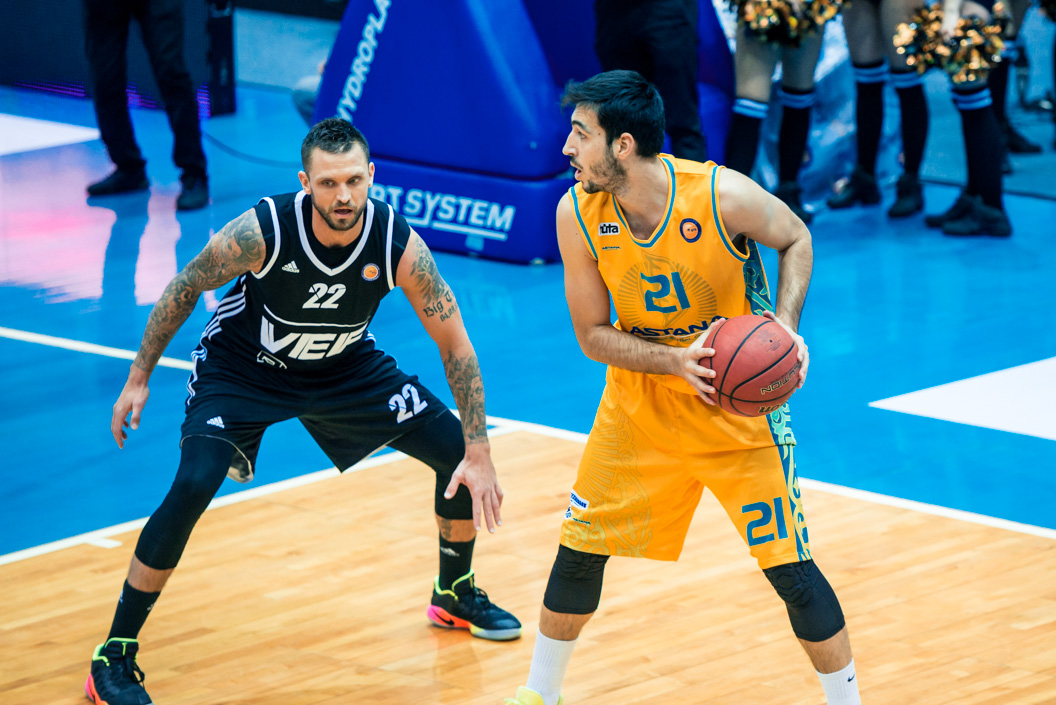 - Dimitrius, would you tell me about yourself and your family in order to start our chat.
- I was born in Greece. I have a small family. I have one sister, she is 16 years, and she goes to school. My father used to be a basketball player; he also coached the basketball team. Now he is not engaged in sports activities, and works in a bank. As for my personal life, I'm still too young to get married, but I have a girlfriend (laughs).
- So you have started playing basketball through your father advice, haven't you?
- Yes, you can say so. I tried a lot of different kinds of sports, like football, athletics, but I liked basketball the most. I started playing when I was 6 years old.
- Does your father have an eye on your results in the «Astana» team?
- Yes, my father is always watching my games, but he is the man who rarely says something positive. Generally, if he notes any errors, he immediately criticizes and gives me food for thought.
- Are you satisfied with the position you play in the team?
- My position suits me fine. I basically play two positions: as a point guard, and as a forward. I feel comfortable anywhere, sometimes I make scoring opportunities for others, sometimes there are combinations where I can attack myself.
- Do you get along with the team?
- I really like our team chemistry. Of course, we are good friends with Leonidas Kaselakis, because we have known each other for 13 years now, we played together in other teams, but I have a good rapport with any other partner in the team, too. We enjoy each other's company. I'm the last one who came to the team, despite this, I was received very hospitably, and now we have a very friendly staff.
- I'd like to ask about the Kazakh national cuisine. Have you already tried it?
- I have not tried it yet (smiles).
- Do you like the city?
- I really like Astana. It is a very modern city. Of course the weather is not what I have imagined, after all I am from Greece, and we have a very warm weather (smiles). Here it is chilly for me. But, in any case, I really like it here, there is a couple of places where I used to go. They serve good food, and atmosphere and service are on a good level.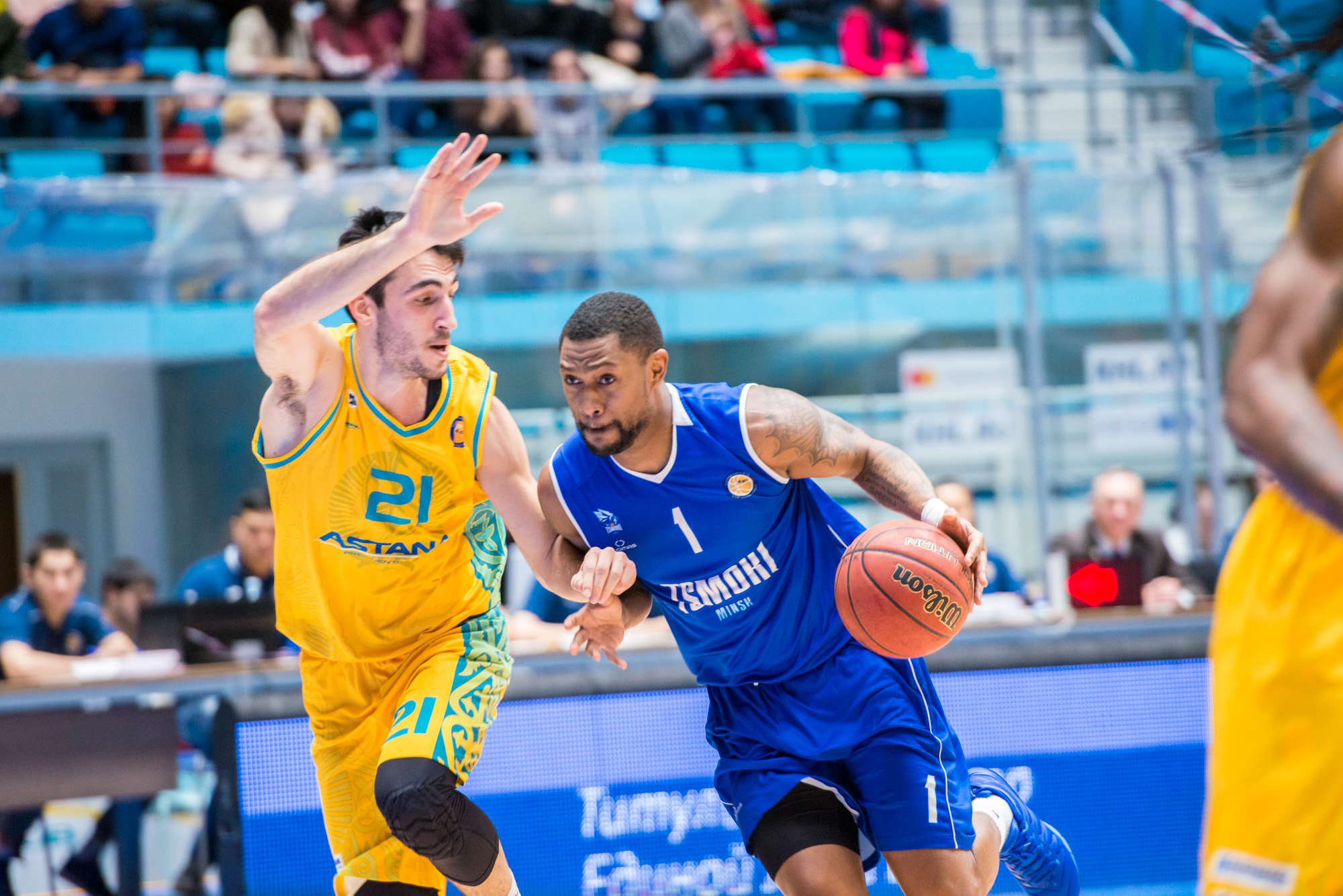 - You are the champion of the Euroleague. Is it the most important achievement for you or is there something to strive for?
- When our team «Olympiacos» won the title, I was very young, it happened so that I did not have the opportunity to play some major role in this victory. Now, of course, my game is not on the level of the Euroleague, but in any case I really want to and put a lot of work to get back to this level and win the Euroleague again. Probably, it will be the goal worthy to strive for.
- In Greece, no matter what we are taking about, football or basketball, there is roaring atmosphere among fans. It is clear that there is not so here. What can you say to our fans?
- I Believe that the Kazakh and Greek culture of cheering is completely different. The way people get it here to my mind is more natural; they just sit, enjoy the game and support your favourite team. What can I say to the fans? We are very good this season, and we are worthy to have your support. And if you like the way we play, then come and watch our games alive.
- Is there an idol for you in basketball?
- I am a big fan of the player Russell Westbrook, he plays in «Oklahoma City». I especially like the things that he does this season. They are awesome. I like his style of play.
- Do you have a dream?
- I don't dream, I set a goal and achieve it.
- Are there any hobbies?
- I like to watch movies very much. In Greece, I always got to the cinema. Here I have not managed to make it, but I watch some movies at home.
- This Saturday «Astana» has an important game with St. Petersburg «Zenit» team. How can you comment for the upcoming game?
- We remember very well the humiliating defeat from «Zenit», also by a large margin on their court. Now all we want is to restore our position in the game, to show a hard work we have made, and of course we want to win.
- Thank you for the interview. Good luck in the upcoming matches.
- Thank you! We'll try to please our fans.