In the Nur-Sultan, Kazakh National League playoff series between PBC "Astana" and BC "Tobol" had come to the end, capital team, the heavy favorites, came up victorious and advanced to the finals!
Is important to mention that the capital team finished the regular season without a single defeat and easily became on top of the standings. In the semi-final games, BC "Astana" faced a talented team from Kostanay, BC "Tobol". BC "Astana", confidently outplaying these rivals in the regular season, completely controlled the course of the first game on May 18 and imposed on rivals such pace and aggression in defense that they simply could not cope with. The difference between the teams at the end of the game was impressive — 45 points. In addition to the impressive difference, our team scored an impressive 120 points per game, i.e. an average of 30 points per quarter.
The most productive players of our team in the first match: Stephen Holt (23 + 6 rebounds, 7 assists, and 3 steals), Jeffrey Grossell (19 + 12 rebounds).
The next day, the second game of the series took place, which ended with finalist name. The game started a similar style as the day before. BC "Astana" set such a pace, guests had no chance to match such intensity, and could not stop the offensive run of the capital squad. The picture of the game was identical to the match a day before, in all segments of the game and the final score repeated the result of yesterday. Today "Astana" won by a margin of 48 points and again reached the figure of 120, even exceeding it — 122: 74.
The most productive players of our team in the second match: Dmitry Gavrilov (20 + 5 rebounds and 3 assists) and Kenneth Horton (17 points + 4 rebounds and 5 steals).
Such confident victories in the semifinal series do not make us doubt that Astana this season will be able to win another National League title and the outcome of the championship is not far off. May 28th is scheduled to hold the final game of the final series, which will also consist of two matches. Well, the rival in the final series will be determined on May 21 following the outcome of the decisive game between BC "Barsy Atyrau" and "Almaty Legion". Recall that in the first match of the series, held in Almaty, the green-and-white beat the "legionnaires".

During the first of two games, the general manager of the capital club Valery Alekseevich Tikhonenko presented one of the most loyal fans of "Astana" — Askar Bolegenov with memorable gifts and a team uniform.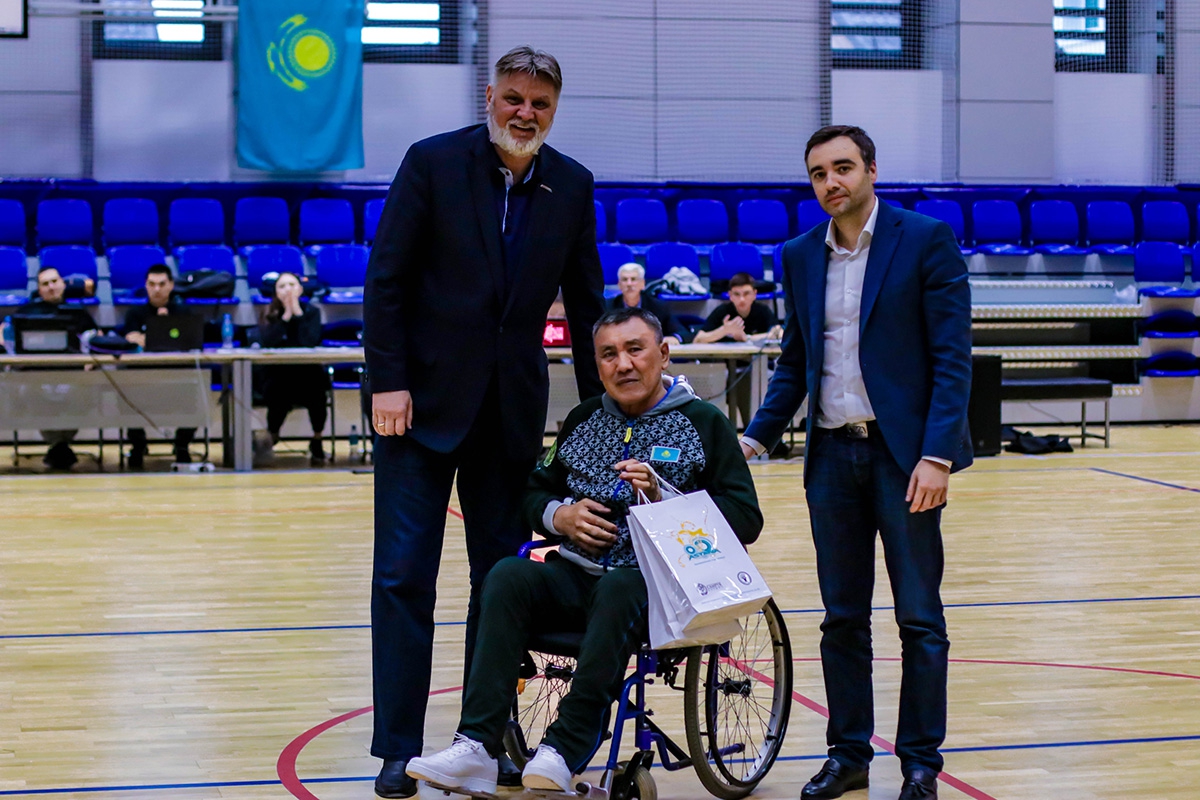 Detailed information about tournaments, tournament tables, the schedule and results of matches are published in the section
Tournaments
.