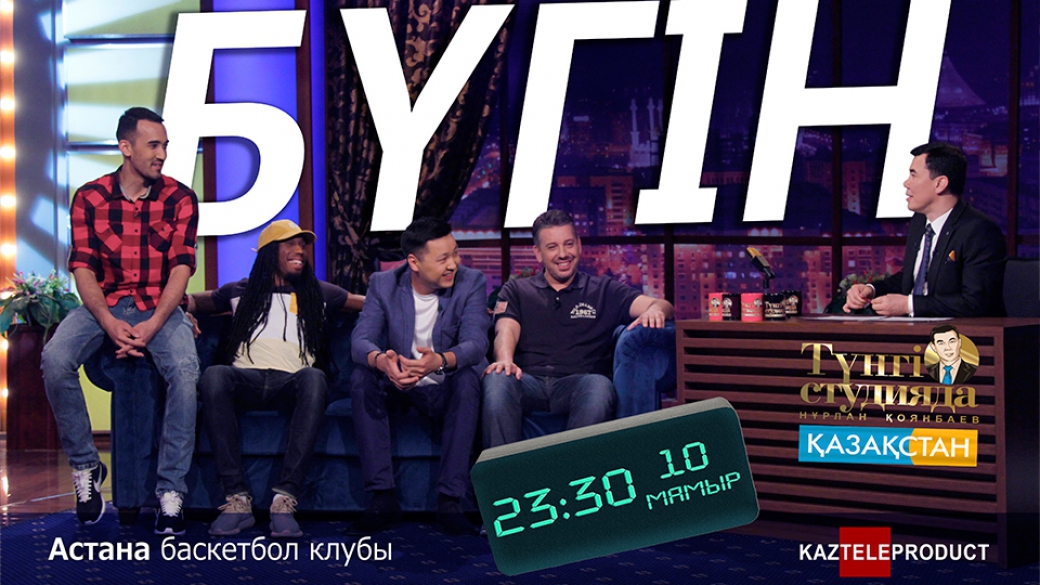 Basketball players of «Astana» visit «Tungi studio»
10.05.2017, 14:35 Views: 1256
Source:
Press service
Author: Almira Shakhaeva
Astana basketball players do not only practice and play basketball, but also find time to take part in the entertainment shows.

So, between the games, basketball players of Astana, Rustam Murzagaliyev, Robert Lowery and head coach of the team, Ilias Papatheodorou, visited Nurlan Koyanbayev, where they discussed the pros and cons of being tall, frost, residents of the capital, the strictness of their mentor, as well as many other things.

The program starts today at 23:30 on the «Kazakhstan» TV channel.

---