The signing of a memorandum on the transfer of the status of the national team base club for Kazakhstan U-16 to «Astana» took place in the hall of the Astana Academy.
The ceremony was attended by the general director of Astana Samson Arakelyan, and the president of the National Basketball Federation of the Republic of Kazakhstan Abay Alpamyssov.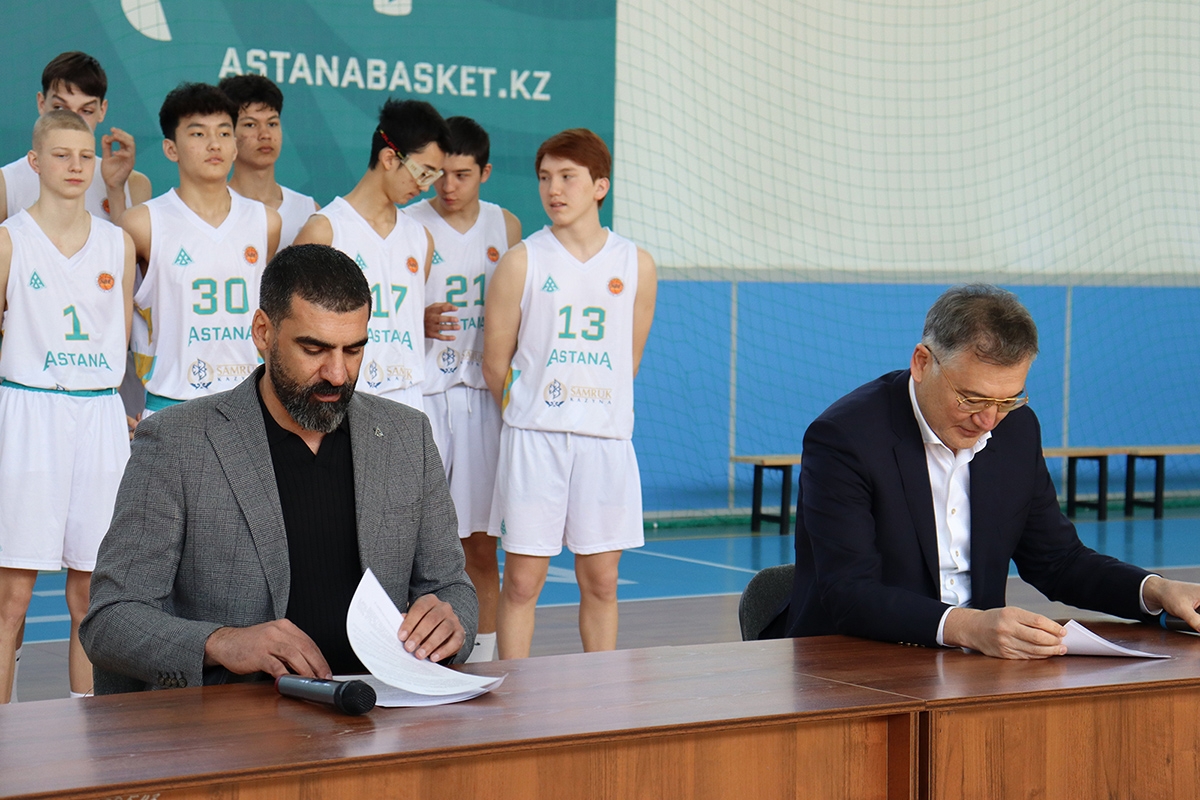 The memorandum confirms that the Kazakhstan U-16 national team, which will participate in the Asia Cup in Qatar from September 17 to 24, 2023, will be formed based on the infrastructure of the Astana club.
The team will be led by Nikita Galiakhmetov, who joined the Astana Academy as a coach this season. Under his guidance, a scouting camp will be held from April 12 to 16, involving young basketball players from different regions of the country. The team formed after the camp will participate out of the competition in the U-21 Championship of the Republic of Kazakhstan, which will take place simultaneously in the capital of Kazakhstan.