Astana players Oleg Balashov, Askar Maidekin, and Daniil Aksenov visited the capital's boarding school No. 1.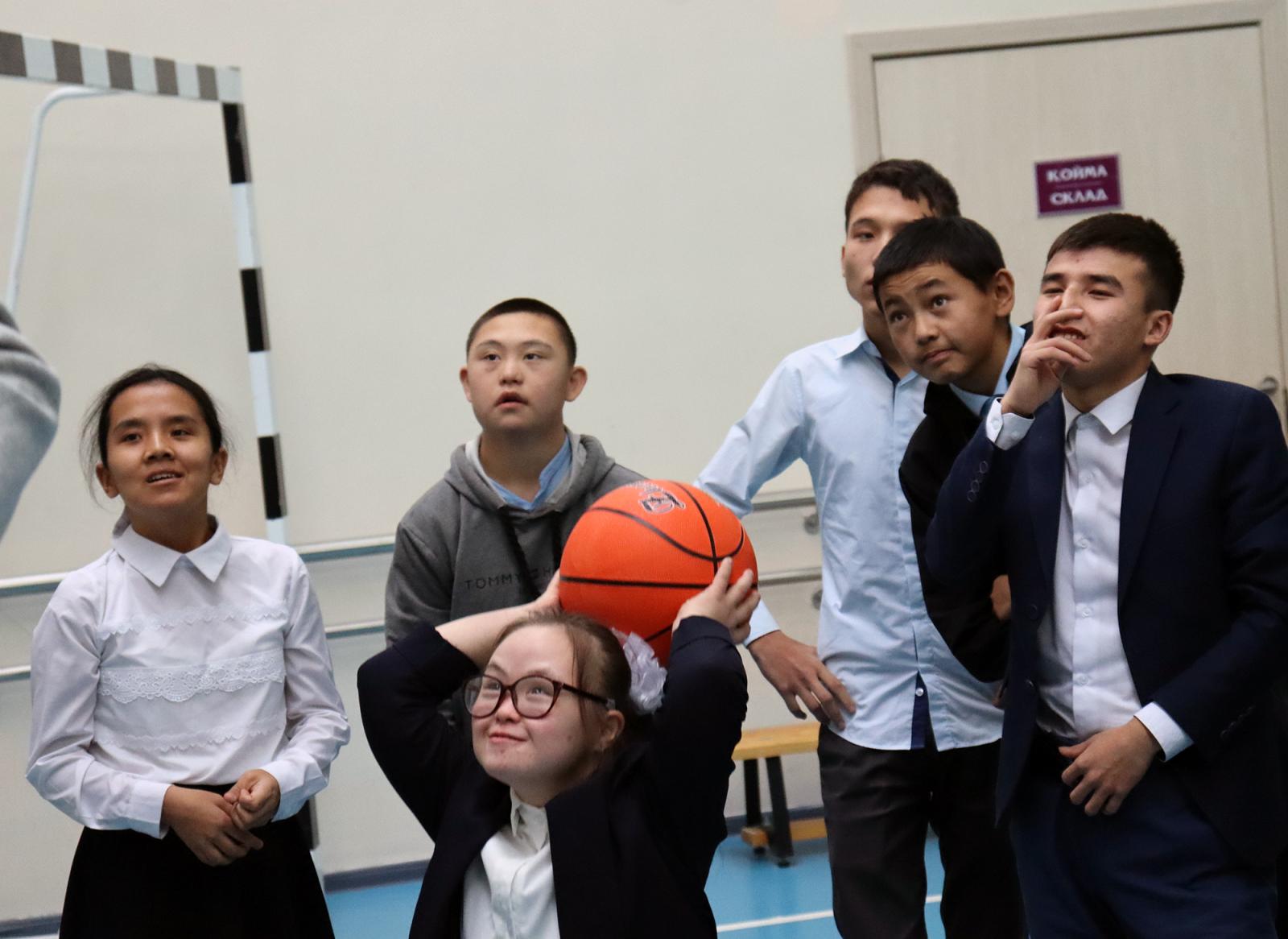 Under the supervision of professional basketball players, the children learned to throw the ball into the basket, and those who scored received prizes. In addition, the students gave a self-made dombra figurine to each player.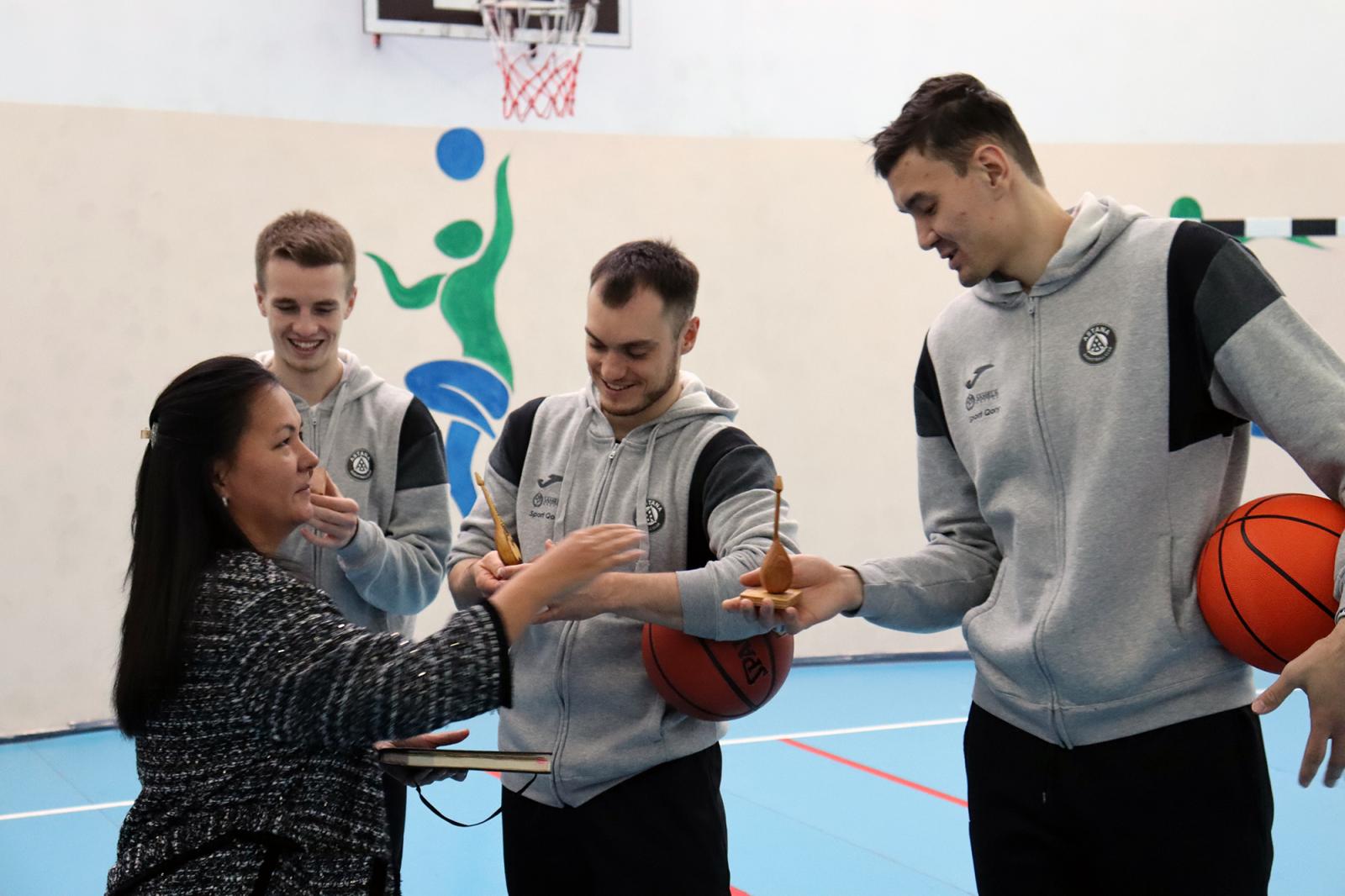 At the end of the visit, the players gave out autographs to everyone and took pictures with the children. Physical education teachers received memorable gifts from the club.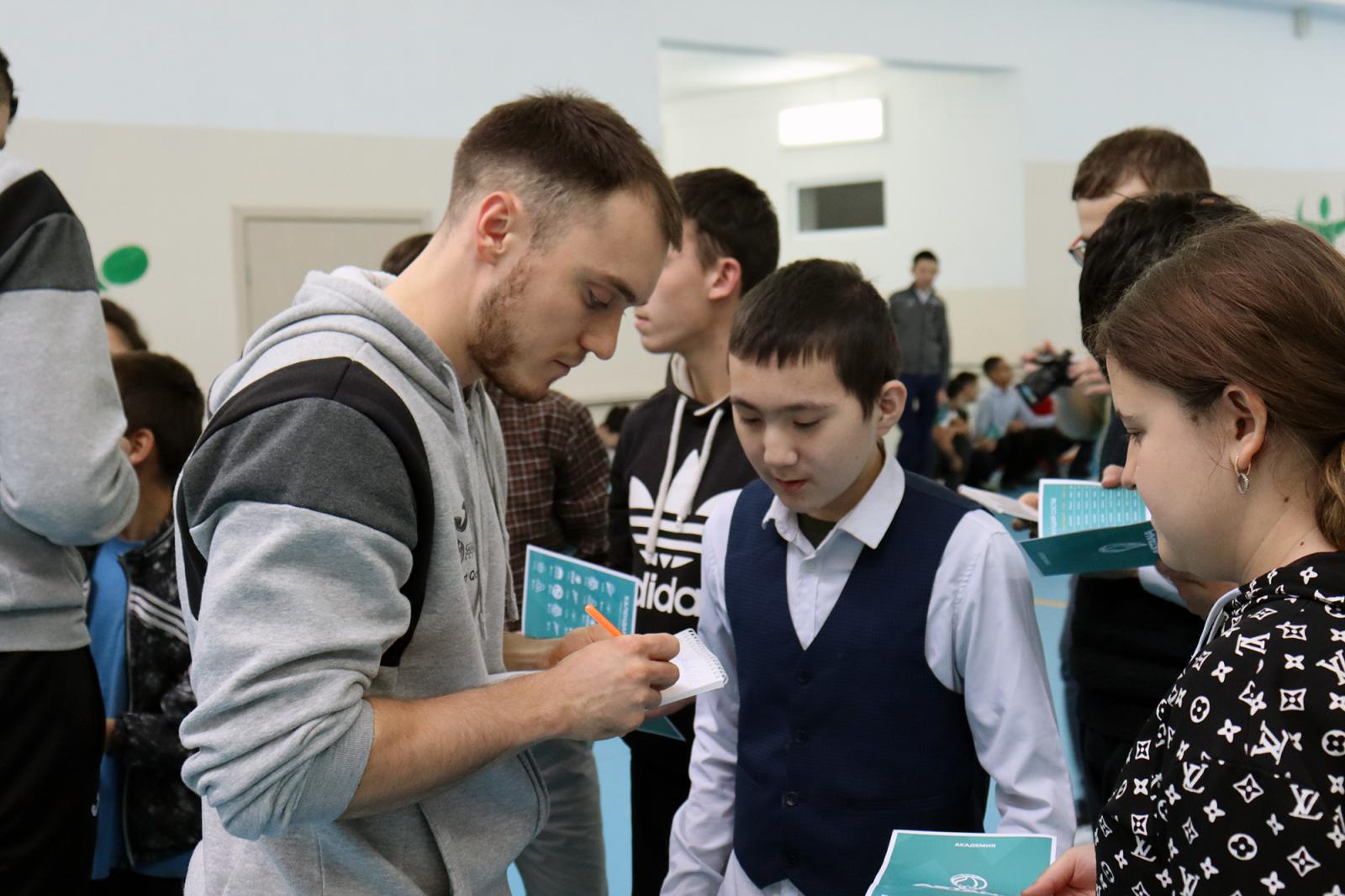 «I was glad to attend because I love children. I was happy that I could share my personal experience with them and show them various basketball skills. The children looked at us with delight; most importantly, everything was sincere and from the heart. For the sake of such emotions, it is worth attending such events: it is doubly pleasant from the joy seen in children's eyes,»
Oleg Balashov shared his impressions.
School students were invited to the home match against CSKA Moscow, which will be held on November 18 at the Saryarka cycle track.