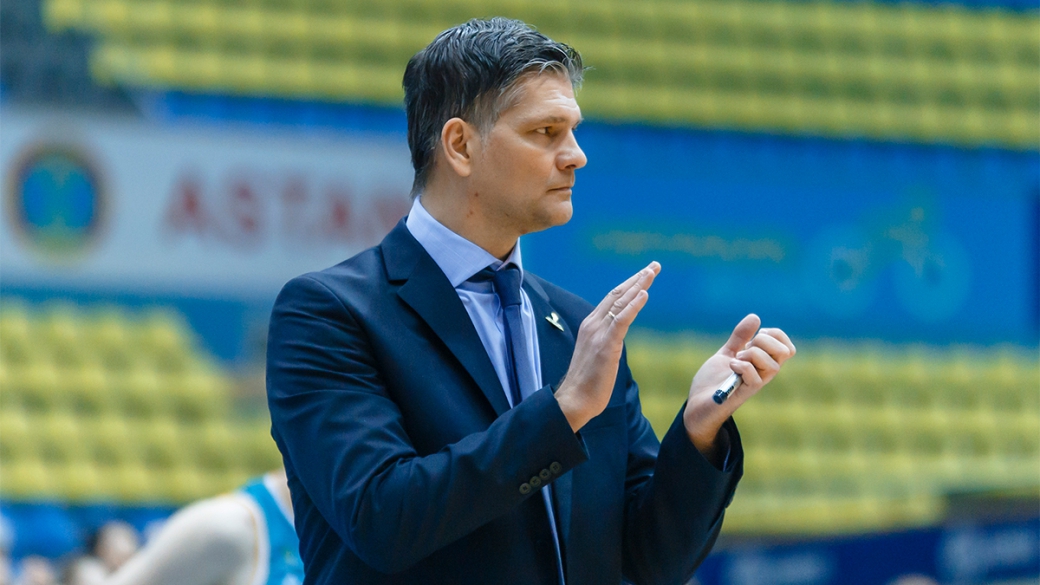 Deyan Parezhanin heads the coaching staff of «Astana»
Serbian specialist Deyan Parezhanin has been appointed as an Acting Head Coach of «Astana» Basketball Club.

Deyan comes from the «Partizan» basketball club, one of the best in training cadets in the old world. He spent his entire coaching career working with young teams in Serbia, the teams under his leadership also played in the Euroleague.

Deyan's coaching journey started about ten years ago in Bosnia. He worked in the system of the basketball club «Bosnia», where he was in charge of scouting. Its wards have won several tournaments in their age groups. In the 2010/2011 season, Bosnia led by Parezanin was the youngest team in the national tournament, but this did not stop them from reaching the semi-finals of the Cup and winning the Premier League. In the 2013/2015 season, he worked with the youth squads of the Belgrade club «Mega Vizura»: the under-18 team played in the Euroleague in its age category. The last place of work was the KLS club, the farm club of the leading Serbian team «Vojvodina», where Parezanin was the head coach.
---