The long-awaited event has taken place in the capital! For the first time since the coronavirus pandemic has started, the presidential basketball club «Astana» held a home match. A friendly match as a part of the training camp against Kostanay «Tobol» ended with a more than confident victory for our guys.
The capital team was the clear favourite in the fight for victory in this match, and already five minutes after the start of the game, it was ahead of its rivals by almost 10 points. The result of the entire first quarter was a significant difference of +20 points in favour of the yellow-turquoise. Emil Rajkovic's wards maintained very high pace, and Kostanay clearly could not cope with the rivals and were losing 40 points by the long break. In the second half, "Astana" slowed down a bit, but confidently continued to increase its advantage. After three quarters the gap exceeded fifty points, and by the end of the whole match, "Astana" overcame a hundred and won more than sixty points with a score of 107: 45 (34:14, 29: 8, 23:11, 21:12).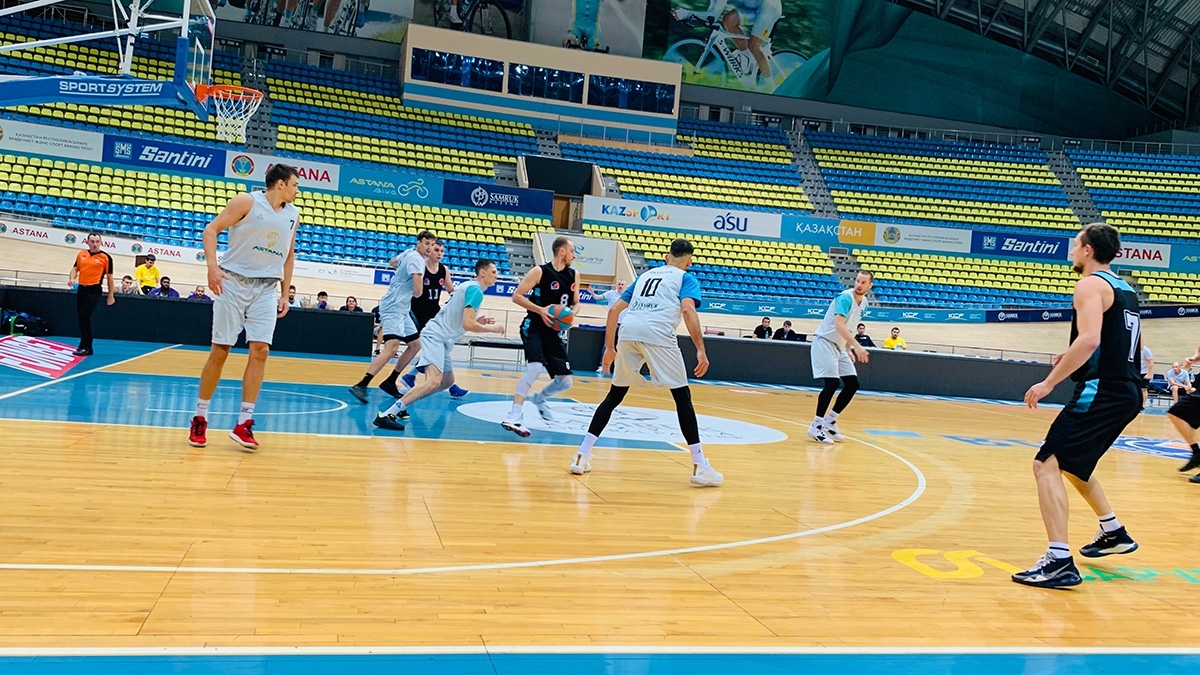 Most productive:
«Astana» — Jeremiah Hill (24 points, 5 assists, 3 steals), Michael Thompson (10 points, 6 rebounds, 9 assists) and Rustam Murzagaliyev (13 points, 5 rebounds, 5 assists and 3 steals). Askar Maidekin (16 points, 4 steals) and Adonis Thomas (14 points, 3 assists) looked good on the court.
«Tobol» — Anton Bykov became the best in the team of our opponents (17 points, 6 rebounds), also Maxim Voeikov was one of the leaders of "Tobol" (8 points, 3 assists).
All of our players got more than ten minutes of playing time, except for Anton Ponomarev, who, although was announced for the game, never came to the court.
Despite the fact that it was a friendly match, our team showed that the players are ready for the upcoming season of the National League, and Astana will again be one of the main favourites in the competition for the title of Champion of Kazakhstan.
In addition to this game, the club plans to hold several more friendly games with Kazakhstan teams as part of their training camp. Detailed information will be published after the completion of preliminary negotiations with potential rivals.