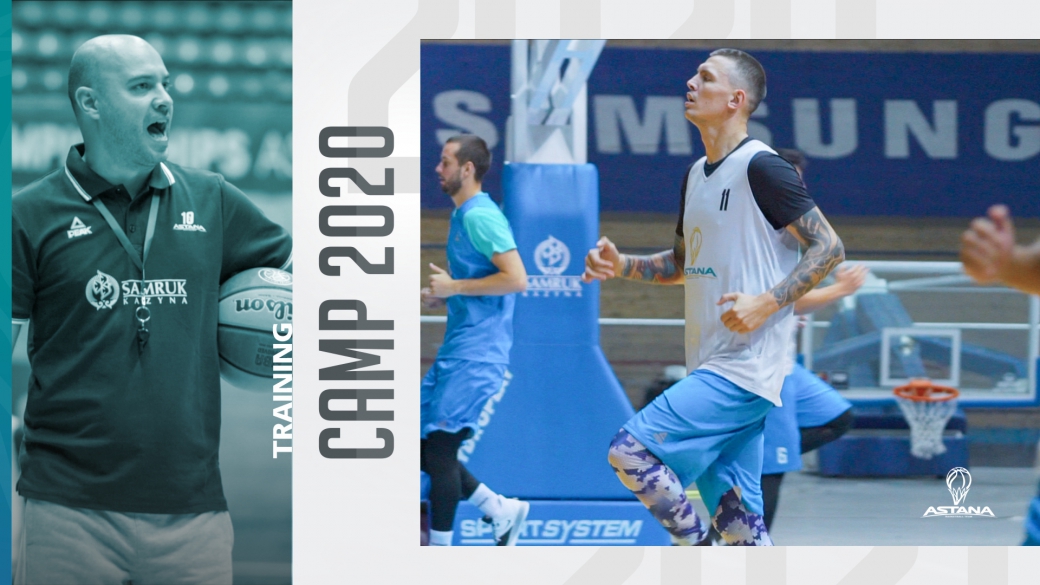 «Astana» will play pre-season home friendly matches with Kazakhstan clubs
The team of the President's basketball club "Astana" continues the pre-season training camp, which is held in Nur-Sultan this year due to the coronavirus pandemic.

Even though the training camps are not going according to the plans of the coaching staff, the club's administration is making every effort to organize pre-season friendly matches. Today, on September 16, the first friendly game of «Astana» in the offseason will take place with Kostanay «Tobol». The match will take place with empty stands without spectators.

«Tobol» roster for this match is significantly different from last year. The experienced key players of the team have stayed: Anton Bykov, Konstantin Dvirny, Maxim Voeikov, Daniil Seleznev, Farid Karimullin and Rustam Valiev will continue to defend the colours of the Kostanay team. As for the newcomers, Konstantin Neff, a ward of "Aktobe", has joined the Tobolsk team. Stanislav Rovovoy and Ruslan Chernyavsky moved from Kokshetau "Sinegorye". Also, the Dmitry Klimov will play for «Tobol», very well known to the fans of «Astana», as earlier he spent more than one season in Astana team. In addition, two young players from the National Basketball Student League — the leaders of the ChelSU team — Dmitry Luchko and Mikhail Mudragel, were included in the roster for the match. A well-known Kazakhstani player, a repeated representative of the Kazakhstan national team, an international master of sports — Timur Isengeldyevich Sultanov, who also previously played for our team, has been appointed to the role of the head coach of «Tobol» this season.

First of all, in this game, the coaching staffs of both teams will improve their tactics and game combinations, but the teams will certainly compete for victory as well. The match will take place on September 16 in Nur-Sultan, at the arena of the Saryarka Cycling Track, beginning at 18:00 Astana time.

In addition to this game, the club plans to hold several more friendly games with Kazakhstan teams as part of the camp. Detailed information will be published after the completion of preliminary negotiations with potential rivals.
---