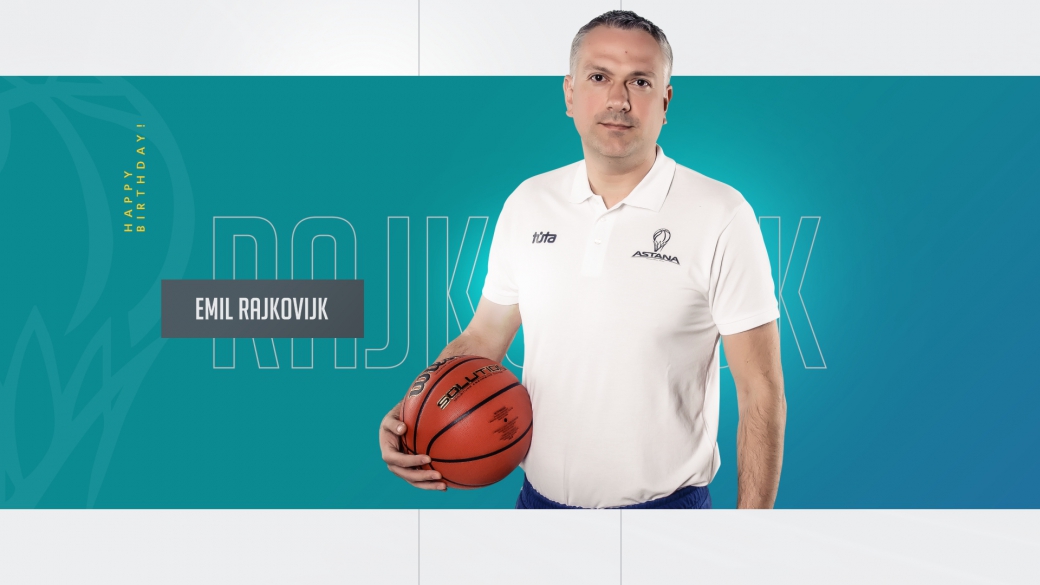 Happy birthday, Emil Rajkovic!
The team of the Presidential Basketball Club «Astana» congratulates the head coach of the team Emil Rajkovic on his birthday!

Emil Rajkovic — is an excellent coach, professional, master of his craft and a real mentor! Thank you for the efforts that you invest in your players, let them become champions and charge you with their victorious energy.

We wish you only victories: in competitions, in conquering new frontiers, in achieving new records and in learning about your new opportunities. We wish you not to know the emotions of defeat, and always have only positive ones, as well as enthusiasm and satisfaction from your excellent job. Wish you strong health, high vitality, and boundless energy. Happy Birthday! Let the highest professional and personal goals be achieved, and the plans implemented. Let the games score always be in your and your ream's favor!
---