After the match, "Zenit" — "Astana" (103: 95 OT) all the matches of 1/4 of the VTB United League playoff of the season 2018/2019 became known.

Series of 1/4 finals will be held up to 3 wins, according to the scheme 2-2-1. Matches start at the team court with a higher seeding. Thus, the following pairs will play in 1/4 finals: «CSKA» — «Nizhny Novgorod», «UNICS» — «Kalev», «Khimki» — «Astana» and «Lokomotiv Kuban» — «Zenit». The play-off will be starting in early May.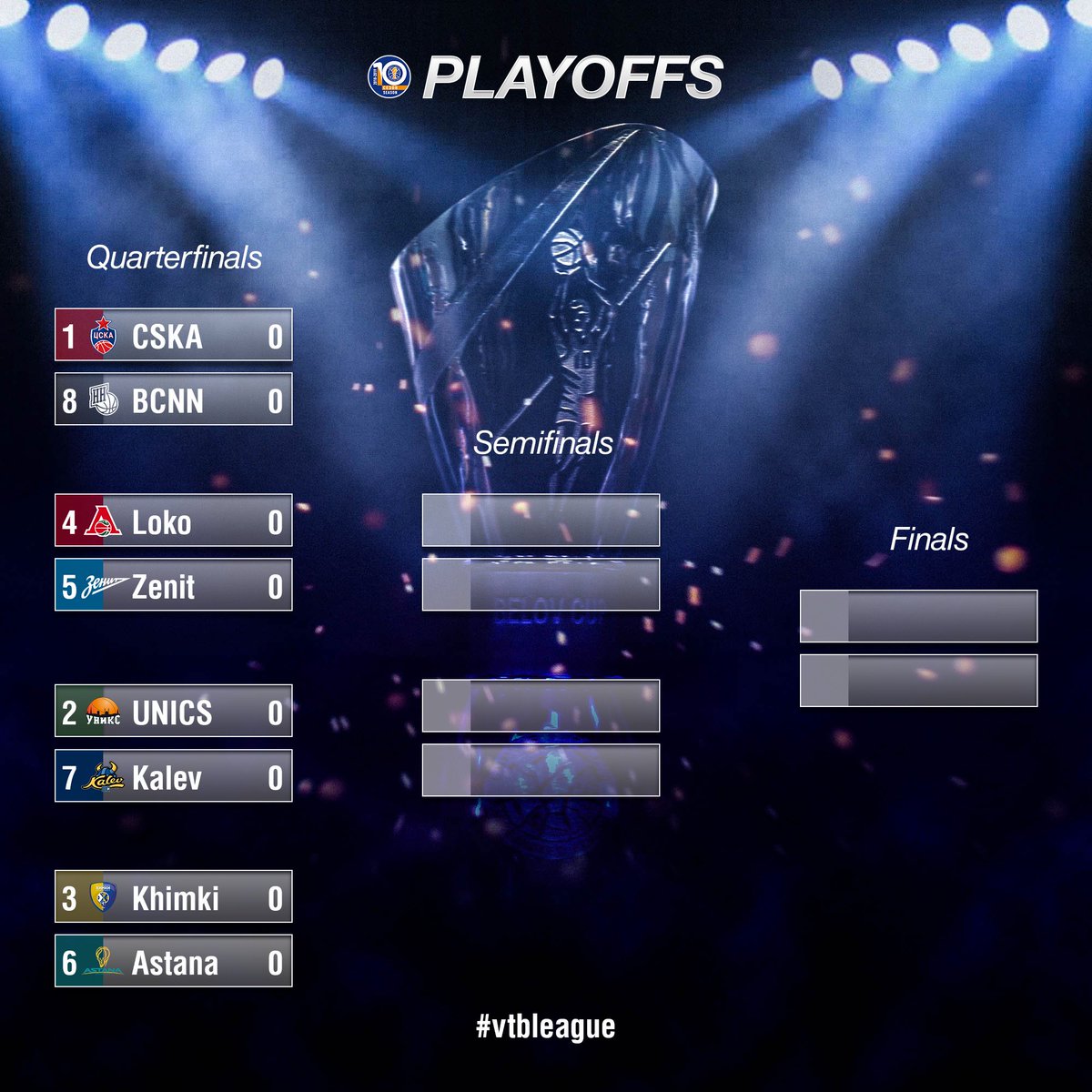 Detailed information about tournaments, tournament tables, the schedule and match results are published in the section Tournaments.