Today, Astana team basketball players and the coaching staff of the Basketball Academy gave a master class for schoolchildren of Lyceum School No. 54 in Astana.

Basketball players had a sports lesson for schoolchildren, played basketball, and also talked with children about the importance of education and explained how sports activities help improve the quality of life and what exercises should be done to be fit.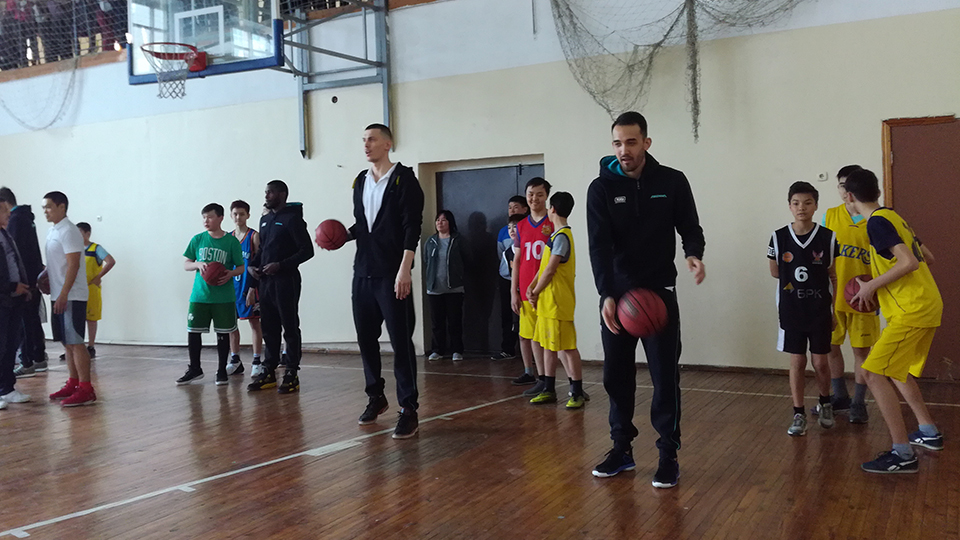 General Manager of BC «Astana» Valeriy Tikhonenko commented:
- Today we have had a master class with the participation of our team and coaches of the Academy of Basketball «Astana». There was a joyful and friendly atmosphere. Such events are important for us, it gives the players positive energy and good feedback. This is what we play basketball for, there is why a basketball club «Astana» actually exists. It is not that important if these children will be engaged exactly in basketball, but the main point is that they keep going in sports and exercising, this is an important principle for our club. I would like to wish good luck to these guys, we will try to do everything that depends on our club.
| | | |
| --- | --- | --- |
| | | |
Within the framework of the master class, the parties agreed on signing a memorandum. The club and the school will cooperate to promote physical culture and sports, healthy lifestyles among children, furthermore joint activities and practices at the Astana Children's Basketball Academy will be held under the memorandum.