«Caspiy»
and
«Astana»
have completed a series in the regular season of the National League. The team from the capital outplayed the Aktau rival the day before, bringing their total score in personal games in the season to 5:0.
The course of the game:
From the very start of the game, «Astana» controlled the court and increased its handicap. After five minutes of play in the starting quarter, their lead was already double-digit. «Kaspiy» stopped the gap of rivals in the second half of the first period and recouped a little before the end of the first ten-minute period, but lost it with a score of 16:23. «Astana» confidently kept the lead in their hands in the second quarter. By the equator of this period, their advantage again became double-digit. And five minutes before the big break, they doubled their gap and, at the end of the first half, outplayed their opponents by more than twenty points — 31:54. The third period was the most unfortunate for the Aktau team. They hardly passed the defense of the capital and could do little to oppose the opponent's attack. As a result, the advantage of the capital's team grew throughout the third ten-minute period and reached forty-five points — 42:87. The outcome of this game was already predetermined, and no one had any doubts about its victory of «Astana». «Kaspiy» started the fourth quarter with a mini-spurt but missed the rivals' spurt in response and lost fifty points five minutes before the end. «Astana,» a few minutes before the end, passed the milestone of one hundred points and won a major victory with a score of
52:108
.
Key moment:
The capital squad kept the initiative for all forty minutes.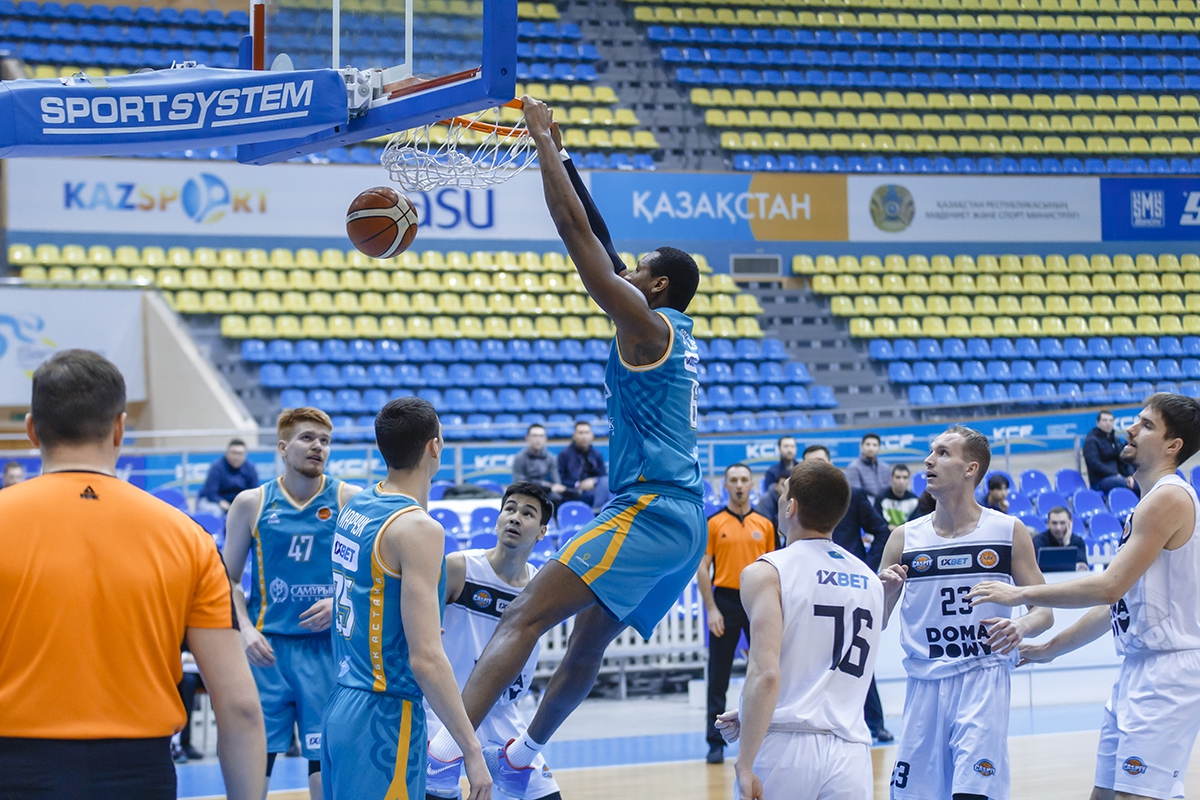 Man of the match:
Antonio Campbell scored 30 points today.
Match Leaders:
«Caspiy»: Konstantin Neff (10 points, 2 rebounds, 3 steals, 1 block shot), Semyon Pinaev (9 points, 7 rebounds), Magzhan Sarsengaliyev (7 points, 3 rebounds).
«Astana»: Antonio Campbell (30 points, 5 rebounds, 2 assists), Skylar Spencer (14 points, 12 rebounds, 2 assists, 1 block), Ruslan Aitkali (15 points, 9 rebounds).
Detailed information about the tournament, standings, schedule, and match results are published in the
Tournaments section
.