«Astana» and «Aktobe» completed the regular season of the National League with their final match. The day before, the capital's team won a major victory and today upset the red-and-whites even more.
The course of the game:
The first quarter turned out to be an absolute disaster for «Aktobe.» The hosts started the game very confidently, working especially well in defense. In five minutes, they broke away by 13 points, while all the attempts of «Aktobe» to open their score failed. Until the end of the quarter, «Astana» scored six more points, and the guests could not score the basket of «Astana» — 19:0. The second period was even more disastrous for the team from Aktobe, although they were finally able to score points. They were already losing more than 20 points in the second minute of the period. Meanwhile, the capital team confidently scored points and increased its advantage. Much to the break, they won by a considerable margin — 49:4. There was no more intrigue in this match, although there were still twenty minutes to play. After that, things went much better for Aktobe in terms of performance, but the yellow-turquoise squad did not slow down, and after thirty game minutes, they were in the lead by 50 five points — 74:19. In the last quarter, the pattern of the game remained the same — «Astana» very confidently went to a crushing victory, and their advantage continued to grow. As a result, they got to a hundred and won the season's biggest victory — 100:32.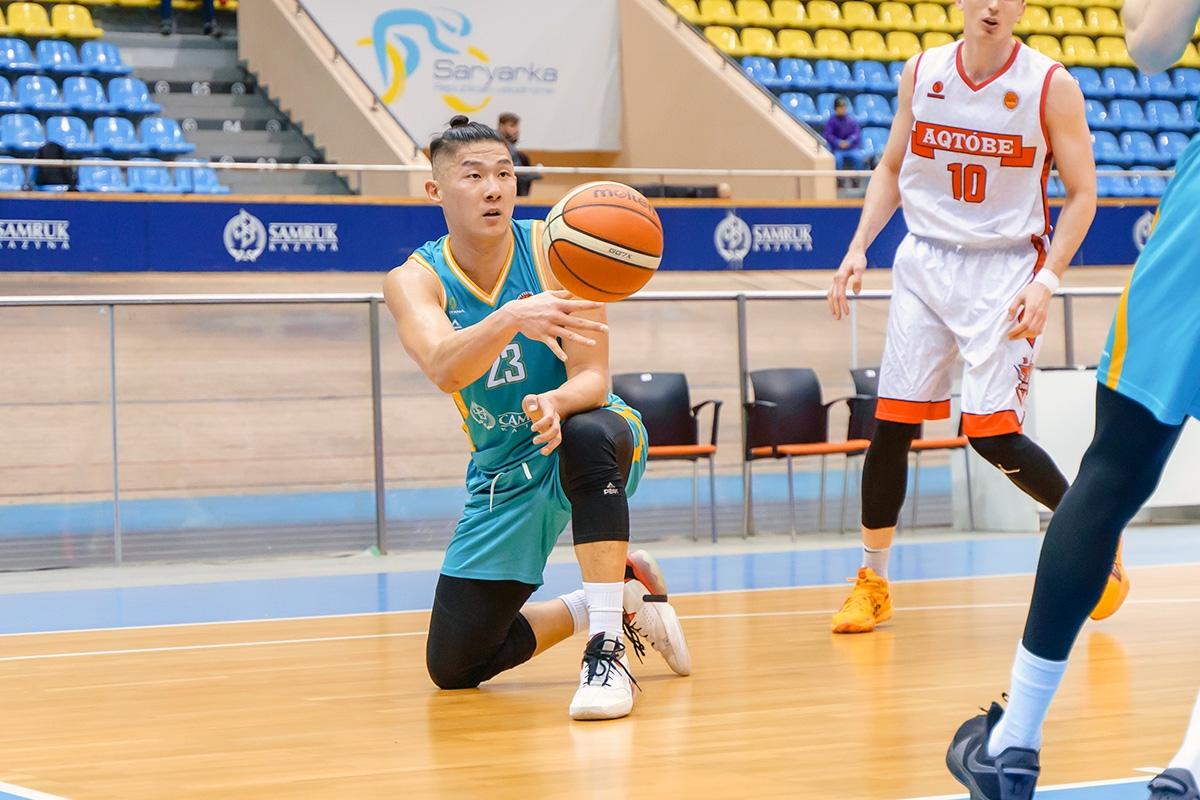 Key moment:
«Astana» from the start of the match completely dominated this game, easily defeating their rivals.
Hero of the match:
In this game, the players of «Astana» were head and shoulders above their rivals.
Match Leaders:
«Astana»: Maxim Marchuk (16 points, 3 assists, 6 steals), Oleg Balashov (13 points, 4 rebounds, 4 assists), Mark Tikhonenko (12 points, 4 rebounds).
«Aktobe»: Alexander Papshiv (10 points, 2 rebounds), Sergey Bormatenkov (8 points, 2 rebounds, 5 steals), Boris Nazmutdinov (2 points, 10 rebounds, 3 assists, 4 steals).

Next games:
The teams will now play in the semi-final series: «Astana» against «Tobol», and «Aktobe» against «Barsy Atyrau». Online broadcast of matches will be available on the main page of our website and on-air on the In Sport TV channel.
Detailed information about the tournament, standings, schedule, and match results are published in the
Tournaments section
.