«Astana» and «Aktobe» started the final series of games in the capital within the regular season of the National League. The hosts of the site, who won the previous four head-to-head meetings, were the favorites in the match.
The course of the game:
Aktobe opened the score in the game, but they did not stay in the lead for long. «Astana» quickly seized the role of leader, but the first minutes of the meeting could not reach a big gap. However, excellent defense and a good offense in the second half of the first period allowed the yellow-turquoise team to finish the first ten-minute period with a two-digit lead — 31:17. In the second quarter, the teams were on equal footing and in the first five minutes of the playing period, the difference in the score practically did not change. Note the hosts made a couple of small breakthroughs before the big break and left for fifteen minutes of rest with a handicap of almost twenty points – 55:36. After the change of sides «Astana» continued to hold the initiative in their hands. In the third quarter, the capital's team continued to confidently increase the distance, which exceeded 20 points. "Aktobe" couldn't cope with rivals and continued to lag behind, yielding almost 30 points, after thirty minutes of the game — 75:47. The guests had no special chances in the fourth quarter, and the victory was in the pocket of the capital's team. After five minutes of the game in the final period, the difference remained around 30 points, and at the end of the game, "Astana" put pressure on it and reached a hundred, having won a major victory — 100:58.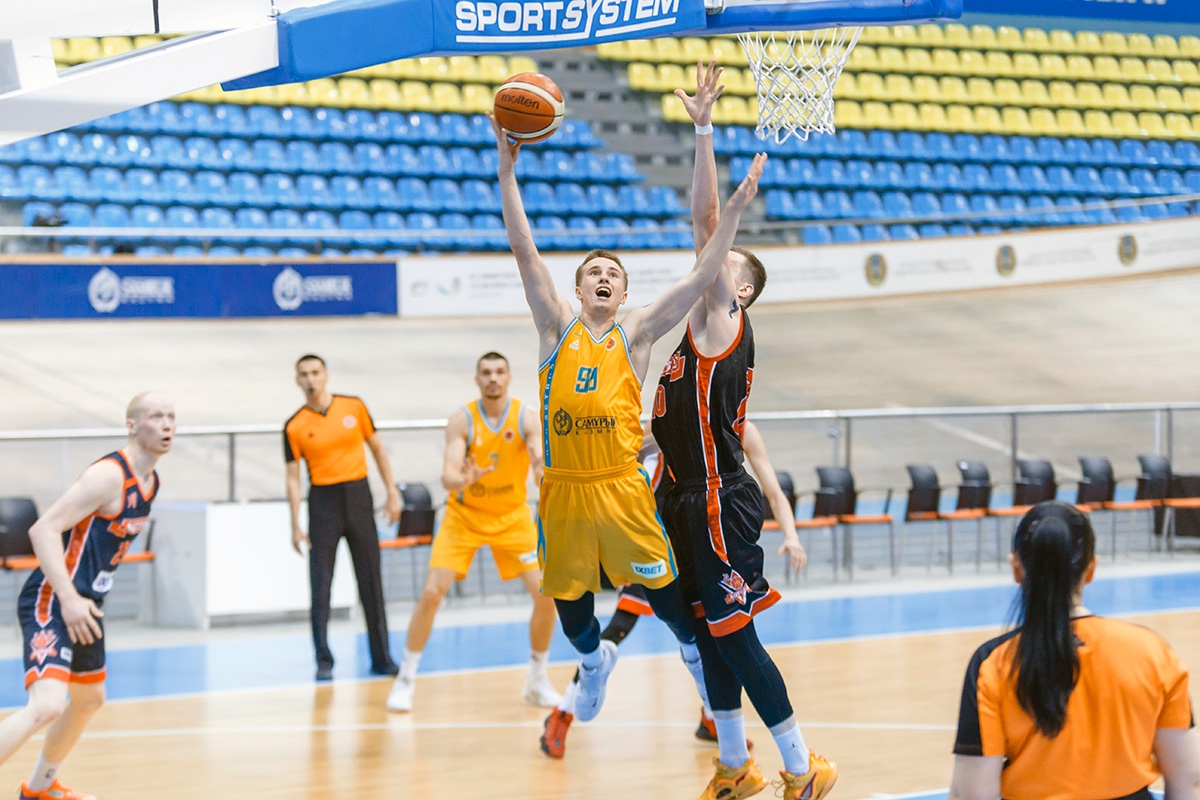 Key moment:
«Astana» seized the initiative in the second half of the first period and controlled the rest of the match after that.
Hero of the match:
Skylar Spencer chalked up the most efficient player of the match.
Match Leaders:
«Astana»: Skylar Spencer (12 points, 7 rebounds, 3 steals, 1 block), Vadim Shcherbak (18 points, 3 steals), Oleg Balashov (10 points, 4 rebounds, 5 assists).
«Aktobe»: Gleb Zhukov (18 points, 2 rebounds), Gleb Tolkachev (13 points, 5 rebounds), Alexander Papshiv (7 points, 5 rebounds).
Next games:
Tomorrow, April 21, "Astana" and "Aktobe" will finish the regular season with a repeat match of the series, the game will also be held in Nur-Sultan, at the "Saryarka" cycle track, the game will start at 19:30 Nur-Sulatn time. The online broadcast will be available on the main page of our website and on the air of the In Sport TV channel.
Detailed information about the tournament, standings, schedule, and match results are published in the
Tournaments section
.