«Astana» Youth Basketball Academy opens its doors!

Basketball - is one of the most exciting sports. Playing basketball helps to develop persistence, courage, determination, honesty, self-confidence, and community skills. Basketball is an exciting athletic game. Such a team sport like basketball helps to succeed in community, make friends, teaches to be responsible not only for yourself but also for the whole team, foster the spirit of competition. Basketball develops not only physically, but also helps to adapt to society, to identify yourself.
Presidential Basketball club «Astana» is glad to inform you about the opening of Youth Basketball Academy! The Academy will function on the basis of Nazarbayev University!
---
---
About academy
Objectives:
The main objective of the Academy is to develop harmonious personality with the character of the winner and the ability of teamwork. Not only physically we train the child, but also develop him intellectually, as well as organize his cultural leisure. Individual positive approach to each child is the foundation of the Academy training system, which will result in the formation of a strong bond FAMILY-SCHOOL-ACADEMY.
Goals:
The project embodies the precatory of the Head of State to develop popular sports, especially among the younger generation, targeting to cover no less than one third of the population of Kazakhstan. We aim at building a solid base for the development of basketball in the country and then receiving higher sports education. In this context it seems crucial that the younger generation having interest in sports are distracted from the evil influence of the medium.
Gym:
The Basketball Academy has a modern basketball court at its disposal, with unique professional flooring, which is one of its kind in Kazakhstan, where under the guidance of trained professionals the future champions will learn the wisdom of this game.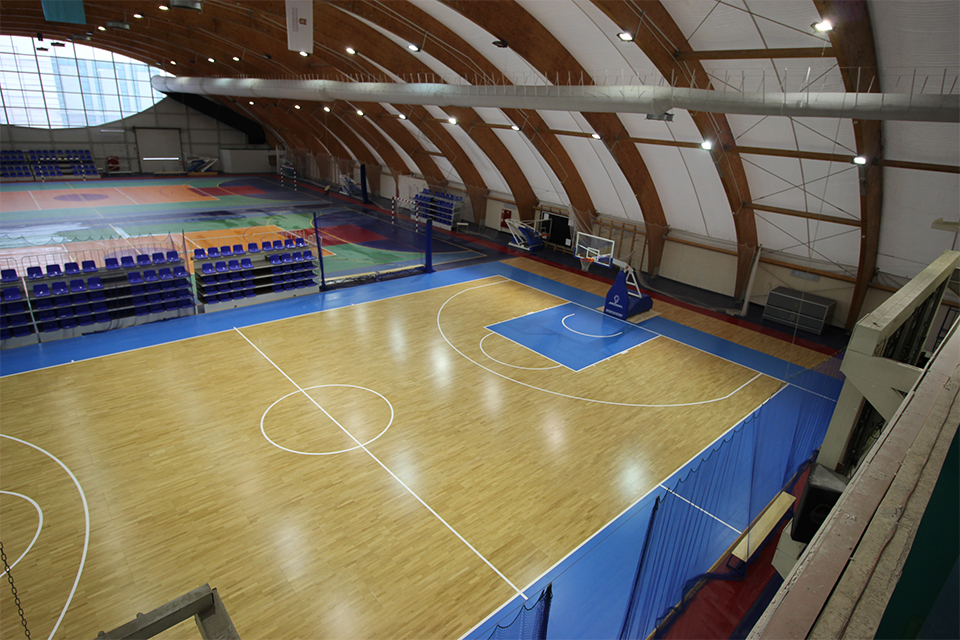 Coach
Head coach: the head coach of Academy is Dean Parezhanin.
Dean comes from a basketball club «Partizan», one of the best in its kind in training children and cadets in Europe. He has spent his entire coaching career working with children and young teams in Serbia. The teams under his direction participated in the Euroleague.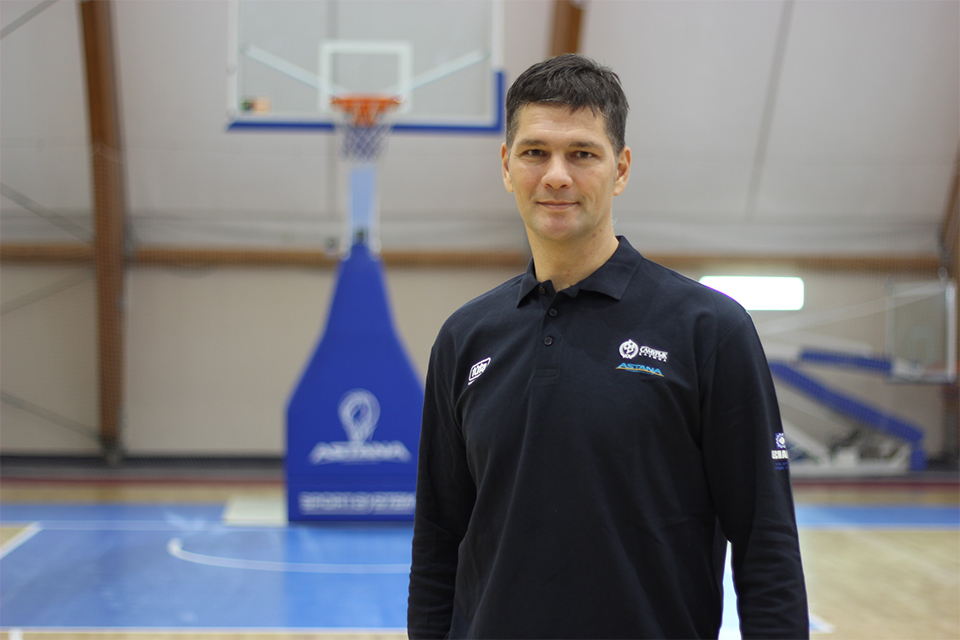 Coaching staff:
| | | |
| --- | --- | --- |
| | | |
| Anton Kirin | Vladimir Formazonov | Ismail Bimendin |
Schedule
Groups:
8−10 years — А
11−12 years — В
13−14 years — С
TIME
Monday
Tuesday
Wednesday
Thursday
Friday
Saturday
Contacts
«Astana» Youth Basketball Academy
Republic of Kazakhstan, 010000, Astana city, Kabanbay Batyr 53 -. building «Nazarbayev University»

Telephone: +7 702 000 28 13
* Call from Mon to Fri, from 09:00 to 18:00.
---