CSKA (13-3) came to Almaty in the status of the championship leader. «Astana» (2-13) in case of defeat will have lost the chances of getting into the playoffs.
Nikola Milutinov in the first attack brought the army forward, and in 3 minutes their advantage was already 8 points. «Astana» for a long time could not crack the opponents' defense until Ruslan Aitkali finally realized a long-range shot. And thanks to the shots of Rustam Murzagaliyev and Antonio Campbell, the hosts pulled themselves up to «-4» by the middle of the quarter.
But for a long time, «Astana» could not compete on equal terms with CSKA. The army team improved interaction in defense, as a result of which the Kazakh team could not score points for 5 minutes. At this time, the guests made a breakthrough 11-0 and went to the first break with «+15» in the asset — 23:8. Completed this quarter Alexander Khomenko, scoring a three-pointer under the siren.
But the second 10-minute period for «Astana» came out much more productive. Mark Tikhonenko scored 2 three-pointers, Ruslan Aitkali and Maksim Marchuk scored, and the hosts almost won the quarter, scoring 21 points. But by the big break, the difference in the score was only increasing, and in many respects, this is to the merit of Nikola Milutinov: the Serbian center did not miss in the first half, having obtained 12 points for his team with 5 rebounds and 3 assists. Jonas Jerebko also made his debut for CSKA — the Swedish shooting guard had 8 points and 3 rebounds by the break.
CSKA started the third quarter with a 13-2 dash and pulled away to +28. The coaching staff of «Astana» immediately took advantage of the time-out, which, however, did not change the situation on the floor. The army team looked much stronger and scored an away victory.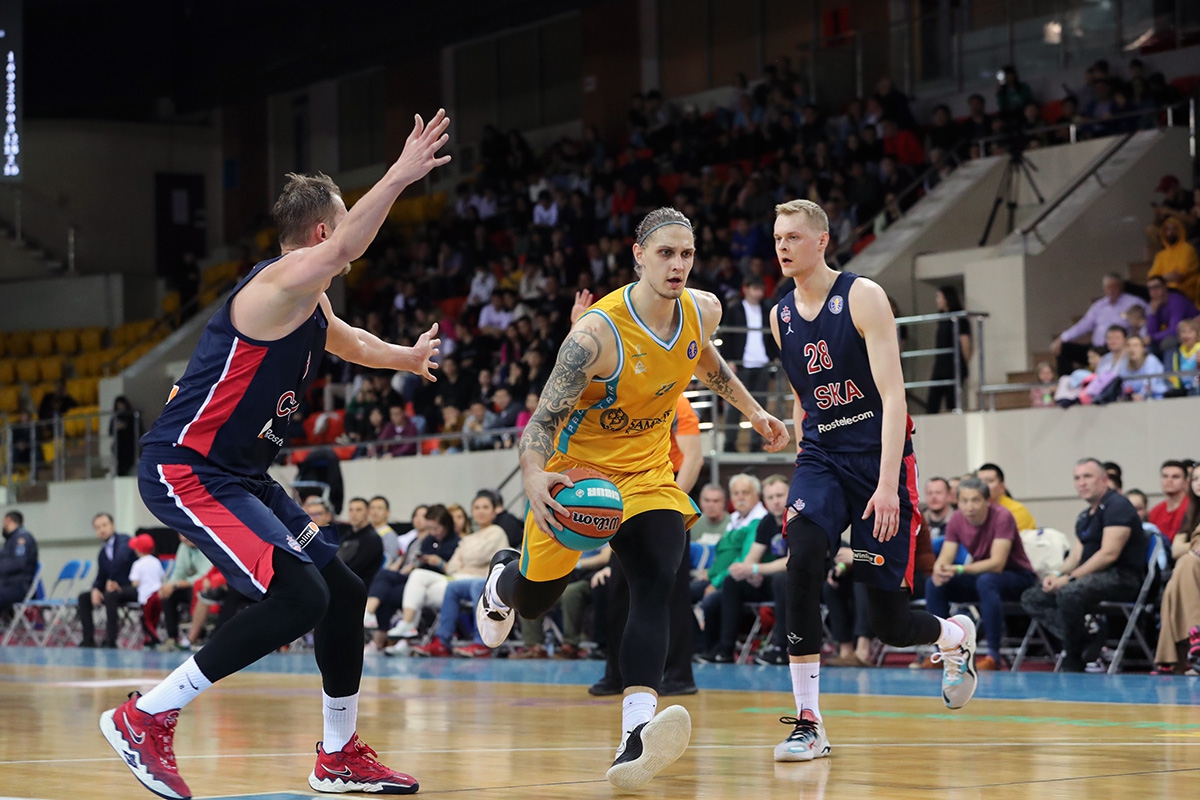 Most productive:
Mark Tikhonenko (17), Rustam Murzagaliev (7 + 7 rebounds), Skylar Spencer (6 + 11 rebounds).
Acting head coach of «Astana» — Dejan Parezanin:
«Congratulations to CSKA on the victory. We tried to jump above our heads, but we failed because we played with the strongest opponent in the VTB League. I thank our guys, they fought today and tried to show their best.»
What's next:
April 13 at home with PARMA-PARIBET.
Detailed information about the tournament, standings, schedule, and match results are published in the
Tournaments
section.