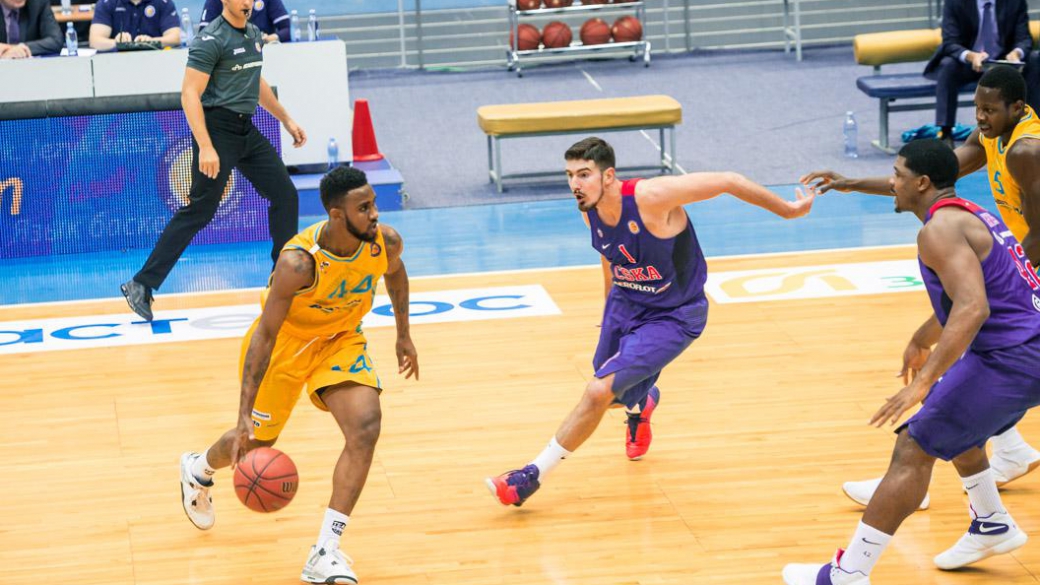 First playoff game — «Astana» leaves for Moscow
04.05.2017, 15:00 Views: 223
Source:
Press service
Author: Almira Shakhaeva
The time has come for the first stage of the VTB United League play-offs, which take place during May holidays. This morning Astana basketball club left for Moscow, where it is going to play two games in a row against PBC CSKA, the acting champion of the VTB United League. Let us remind that the games continue to three victories.

Our team met twice with Army club, and twice Dimitris Itoudis's players defeated «Astana».

The first match will be held on May 5 at the home arena of CSKA Moscow named after Alexander Gomelskiy. The next day the teams have a day off, and on May 7 the teams will meet again.

The head coach of the team Ilias Papatheodorou commented on the upcoming series of games:
«First of all, for us it is a great achievement to get into playoffs of the VTB United League. We've got the most difficult rival, the champion of the Euroleague — CSKA. The level of the opponent will motivate us, and I think we will be able to deliver a competitive game. Also we will try to get the maximum experience playing against the stars of European basketball.»

Broadcasting of matches on-line will take place a on the website of the VTB United League on May 5 at 22.00 pm and on May 7 at 17.30 pm, as well as in the record on the «KazSport» – on May 6 at 12.00 pm and May 7 at 21.00 pm, time of Astana.