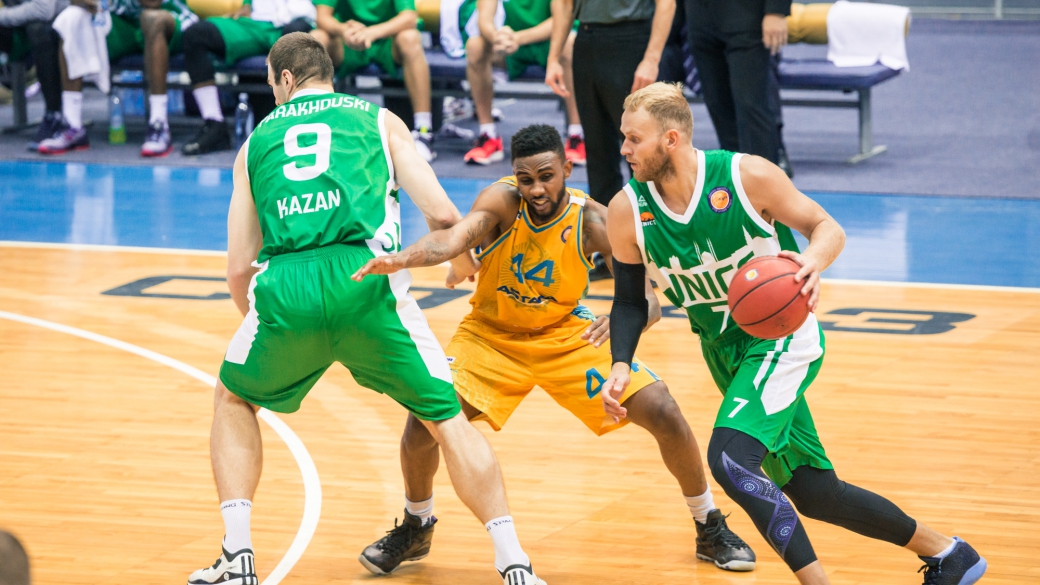 «Astana» sets off for Kazan
11.04.2017, 20:00 Views: 168
Source:
Press service
Author: Almira Shakhaeva
After the game against «Nizhny Novgorod», Astana continues its tour. Immediately after the match, Astana left for the most athletic city of Russia — the city of Kazan, where on April 13 it will play with the local team, silver medalist of the championship of the VTB United League of the last season — BC «UNICS».

Astana basketball players, although they secured a place in the playoffs, are not going to relax even in the game against such a powerful opponent. The team of Evgeny Pashutin occupies the fifth line in the standings, with an asset of 14 wins and 8 defeats. The home match of «Astana» against «UNICS», which took place at the beginning of the season, was decided in favour of the guests with a score — 68:84.

Head coach of Astana, Ilias Papatheodorou, commented on preparations for the upcoming match:
- We will meet with the team from the top five of the VTB United League. We must be ready to confront the high-level players who are the stars of the league. We are close to getting into the playoff and we will fight for all we are worth!

The game will be held on Thursday, April 13 in Kazan. Broadcast of the match will be available online on the site of the VTB United League and live on the «KazSport» TV channel at 22:00 pm, time of Astana.