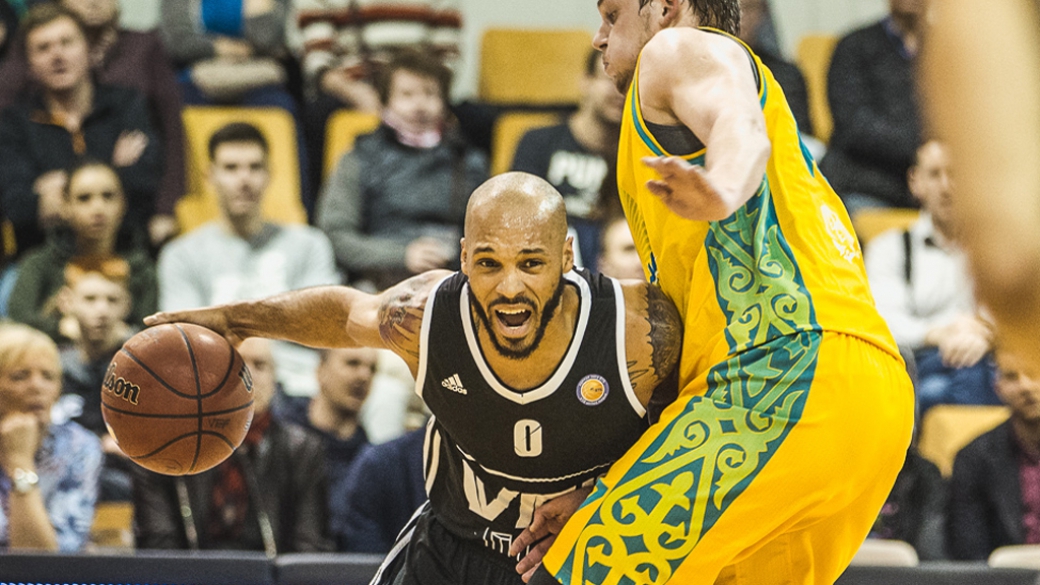 VEF wins at home
The Latvian VEF won the Kazakhstan «Astana» in Riga — 65:57 (14:13, 11:11, 18:17, 22:16).

The game of two neighbours in the standings, closing the Top-8, was intense, and the teams went neck to neck. VEF came started the fourth quarter with a symbolic advantage of 2 points, but at the right time, the scoring brigade of the Latvians united their power. Janis Blums first got the right to three free shots, and then Gints Antrops twice scored from behind the arc. Christopher Richard and Arnas Labutskas supported this impulse with new three-pointers. The successful shots gave the hosts double-digit advantage, but the hail of three-pointers continued: two sharp shots by Blums! «Astana» desperately struggled, but it was impossible to cope with the deadly Latvian shooters. The victory over the "Astana" allowed VEF to get advance in the table not only of Kazakhs but of «Yenisei» as well.

The top scorers:

VEF: Yanis Blims (18 + 6 rebounds), Christopher Richard (15), Martins Meiers (9 + 10 rebounds).

«Astana»: Robert Lowery (16), Roderick Odom (14), Ian Miller (8 + 5 rebounds).

VEF head coach Janis Gailitis:

– I'm grateful to my players. They struggled today. That's why we won the rebounding game, which secured our victory. We played good defence. Something didn't work in offence, but we shot when we needed it most. We took advantage of Astana problems, when their leaders got into foul pit. As a result, we were fresh in the 4th quarter and were able to finally win.

«Astana» head coach Ilias Papatheodorou:
– We expected a tough game. We knew how good our opponent was. The problem was that we played in the Kazakhstan Cup last week, and our foreign players didn't take part, which cooled the guys a bit. But VEF hit tough shots in crucial moments today. Their leader Janis Blums played a big role in their win. We were ready for that, but couldn't respond properly. We have four more games and will try to get on top in it.

«Astana» will hold the next game on its court, on March 25 and 26. The capital team will host «Barsy Atyrau« in the frames of National League of Kazakhstan.