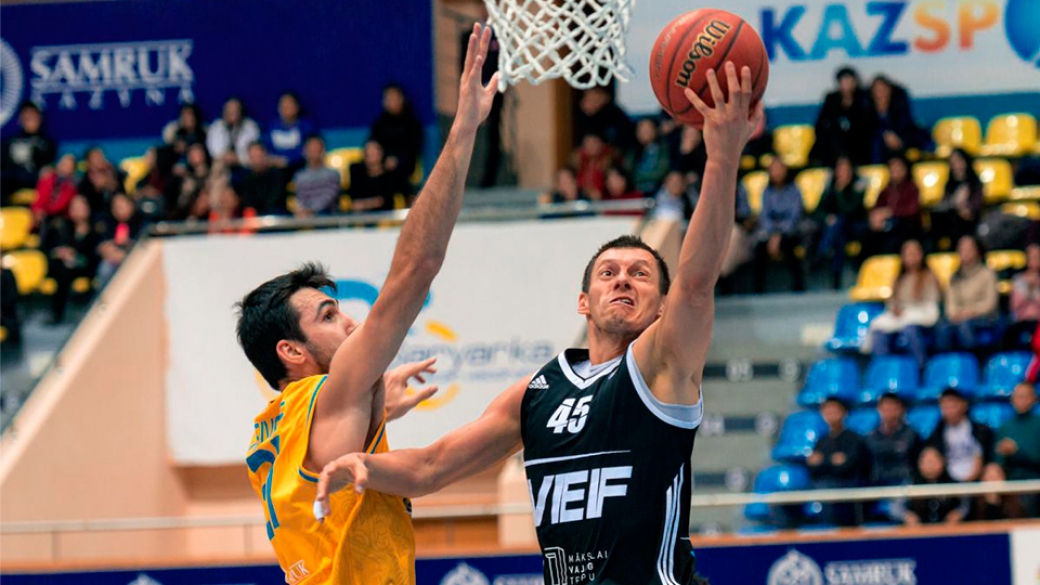 «Astana» goes to Riga
17.03.2017, 10:00 Views: 432
Source:
Press service
Author: Almira Shakhaeva
This Saturday, on March 18, Astana will have a game on the road in the VTB United League against the Riga «VEF».

After the victory in the Cup of Kazakhstan, the team is in excellent spirits and in good shape. After arriving in Astana, the team managed to train for a couple of days at home and again leaved for another game.

The team from Riga on the 8th line, right after « Astana» in the tournament table, with the result of 8 wins and 9 losses. Our club has already met with Latvian team this season on the home court of »Astana», then in a fierce struggle «Astana» won with a score of 66:64. This match is very important for both teams, and especially for «Astana» so that at least to remain on the 7th place, or even move up to the 6th position.

Latvian team has a good balanced team with American and local players. The well-known players not only from the Latvian national team, but also from Europe play in "VEF". Guard of «VEF» Janis Blums, is so familiar to our club, as in the season of 2013/2014he defended the colors of the Kazakhstan team, which not once brought victory to the team.

Head coach of «Astana» Ilias Papatheodorou told how the preparations for the match are going:
- We'll have a difficult game, «VEF» is a very strong, close-knit team that works particularly well in defense. We need to act with maximum concentration and maximum energy if we expect victory in this match.

The game will be held on March 18 in Riga, the broadcast of the match is available live on the website of the VTB United League at 21:00 pm, as well as on the channel «KazSport» on March 19 at 17:35 pm.